Pakistan secures 7th position in Asian Volleyball Championship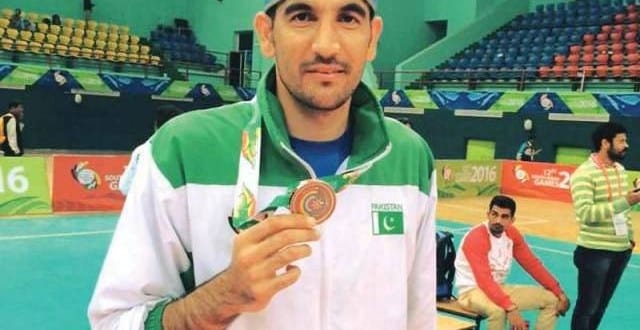 LAHORE: Pakistan Volleyball Federation announced the results of Asian Senior Volleyball Championship team in Tehran on Sunday that the Greens defeated its rival Indian team by 3-2 to claim 7th position on Saturday.
According the results point divison was  25-23, 25-21, 20-25, 19-25, 15-6. It resulted in Pakistan claiming its 7th position by defeating its archrival Indian team.
Pakistan claimed seventh position in a 16teamcompetition and as a result, the nation also qualified for the Olympic qualifying tournament in which eight top teams of this case will compete in China in  January 2020.
Pakistan's Aimal Khan and Mubashar Raza played an excellent match against India. Aimal shattered  the Indian's defense with his fierce attacking style while Mubashar displayed a good defense approach and gained points at key phases as well.
Meanwhile The performance against Australia was encouraging, said PVF Chairman, Mohammad Yaqoob, although Pakistan lost it by a narrow margin. And against India, he said, the win was worthy as the arch-rival spent tremendous amount of  money on their national team's training.
Yaqoob said that many International team had contacted Aimal Khan to play. Yaqoob added that Aimal Khan had got a three-month league offer of Rs 7 to 8 million.
It can be pointed out that  of Pakistani players like Murad, Mubashar and Wasim are already playing in different International leagues of different countries.
He requested the Pakistan Sports Board to continue the agreement with the Pakistan team's            South Korean trainer as the team  gradually improved after his induction.
He said it was also essential to retain the South Korean coach as Sri Lanka and India also take services of foreign coaches. The better training practices have made them close rivals of Pakistan.
The two countries will also compete against Pakistan in the upcoming South Asian Games being held in Nepal in December this year.