Bus accident on Babusar pass kills 26 and injures dozen others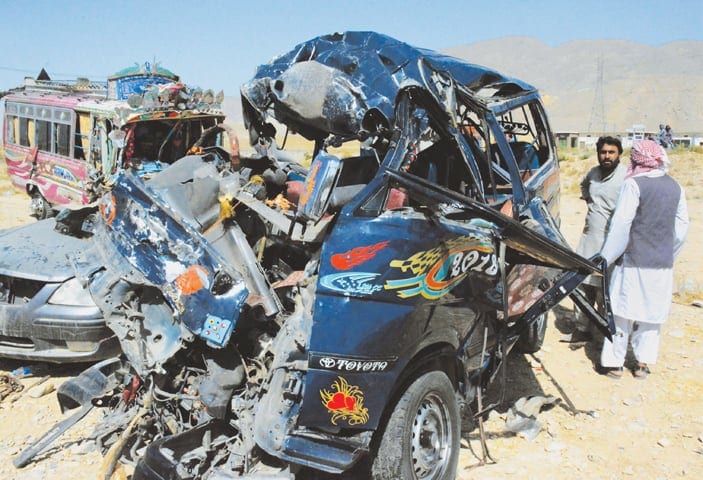 DIAMER: Bus accident near Babusar Pass in the Diamer district of Gilgit Baltistan has killed 26 individuals and injured dozen others on Sunday morning.
According to the spokesperson of Gilgit-Baltistan Government Faizullah Firaq, at least 26 passenders died, whereas, a dozen of others were injured in the bus accident on Babusar Pass in the Diamer district of Gilgit-Baltistan.
Firaq said the passengers who died and the ones who have been injured, which included the members of Pakistan Army, are being moved to the district headquarters hospital in Chilas. The DHQ hospital has declared an emergency in the facility.
He added that the identification process of the deceased was underway.
According to Diamer police spokesperson Mohammad Wakeel, the bus, belonged to a private company, had departed from Skardu yesterday night for the city of Rawalpindi.
According to him, the driver lost control of the bus and it crashed into a mountain. It is not clear to the police that how the driver lost control of his vehicle.
An official in the DC office of Diamer, Raja Ashfaq, said that most the of deceased and injured belonged to the city of Skardu.
Ashfaq said that emergency services including police teams had been dispatched by the district administration to the site of the accident. Additionally, he said administration has requested a helicopter from the GB government for transporting the bodies to Skardu for the process of identification. He added that two helicopters from the Gilgit-Baltistan government are expected to reach the area shortly.