Pakistan intends to introduce religious tourism category for Sikh pilgrims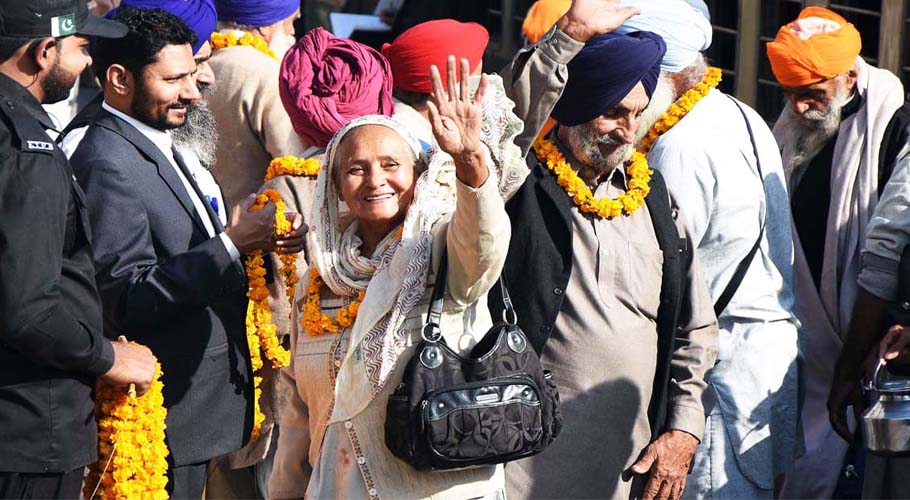 Islamabad: The Ministry of Interior has decided to add a religious tourism category to the online visa system for Sikh pilgrims. 
Sikh pilgrims who are looking to apply for the visa to visit Kartarpur can now use the religious tourism category for their online visa application.
A meeting of the Ministry of Interior decided that two separate categories of visa applications will be catered by the division. One would be for Sikh pilgrims of Indian origin living elsewhere in the world, whereas, the other would be for Sikh pilgrims holding a residence permit from another country along with an Indian passport. All the visa applications will be processed in 7 to 10 working days.
The National Database And Registration Authority and the Ministry of Foreign Affairs will collaborate together to form a standard operating procedure for religious tourists. The Government will seek an amendment from the cabinet for taking steps to execute the policy.
 Pakistan has repeatedly assured the Sikh community that the country will execute the Kartarpur corridor. Pakistan plans to open the corridor near the 550th birthday of Baba Guru Nanak.
 Pakistan will allow 5,000 Sikh pilgrims daily from India to visit Gurdwara Darbar Sahib in Narowal through the Kartarpur corridor. 
Pakistan intends to inaugurate the corridor in November. Gurdwara Darbar Sahib has significant importance for the Sikh community as it is a resting place of Guru Nanak, the founder of Sikhism. 
The gurdwara is also notable for its location near the border between Pakistan and India. The shrine is visible from the Indian side of the border. "Indian Sikhs gather in large numbers on bluffs to perform darshan, or sacred viewing of the site, from the Indian side of the border.", reported by India Times.