One misunderstanding is enough to send world into a nuclear holocaust: UN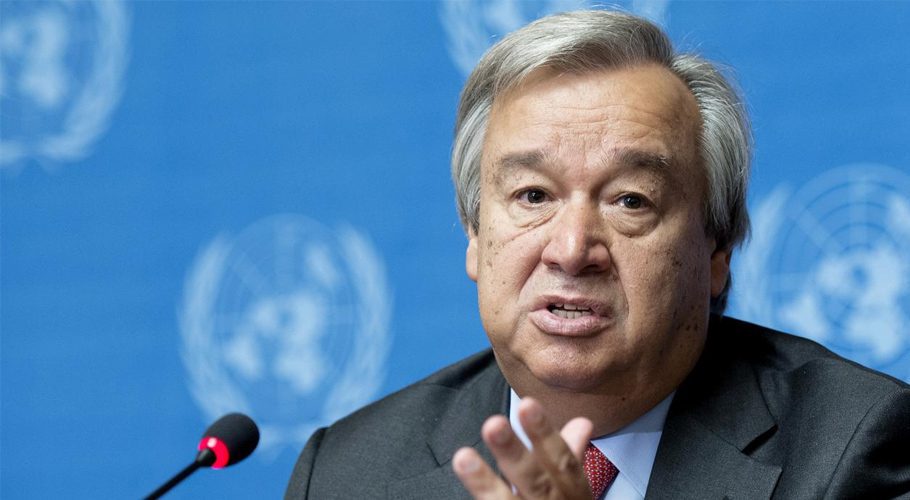 NEW YORK: UN Secretary-General Antonio Guterres has said that one misunderstanding is enough to make the world a victim of nuclear disaster, while for the first time since the Cold War.
According to the details, Antonio Guterres while addressing the Conference on Nuclear Non-Proliferation Treaty (NPT) said that the international community is facing such a great threat of nuclear weapons. "The situation is likely to worsen due to the tension in the Middle East and the Ukraine-Russia war," he said.
During the speech, the Secretary General of the United Nations said that a misunderstanding and a miscalculation of humanity can lead to nuclear disaster, but the international community has so far been very lucky. Luck is neither a strategy nor a shield, he added.
The Secretary General of the United Nations said that the world of humanity must take a clear path to be free from nuclear weapons while there are around 13,000 nuclear weapons around the world. "The risks of division in the international community also continue to increase," he further added.
In his letter to the participants of the conference on the non-proliferation of nuclear weapons, Russian President Vladimir Putin said that no one can win a nuclear war, nor should such a war ever be started, while Russia is fully and fully committed to all countries around the world.