Not possible to sight Shawwal moon in Pakistan today: Fawad Chaudhry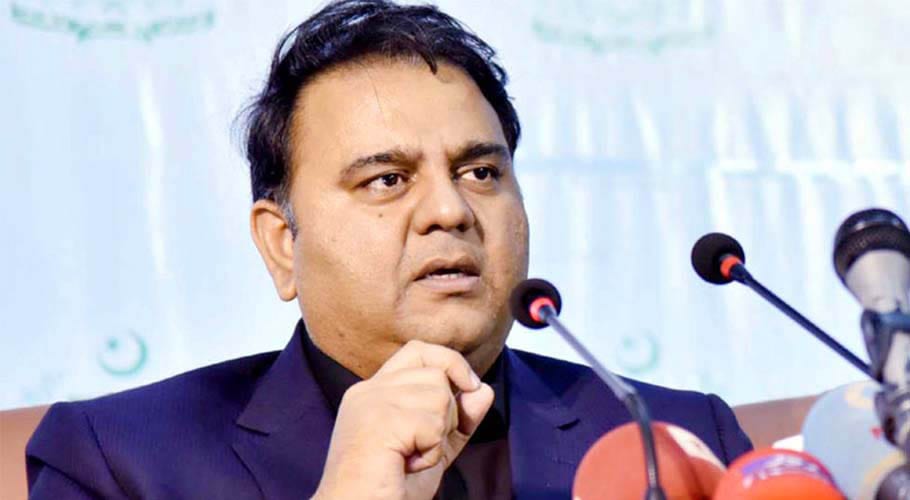 ISLAMABAD: Federal Minister for Information and Broadcasting Fawad Chaudhry has said that it is not possible to sight the Shawwal moon in Pakistan today (Wednesday).
On a social media Twitter, the minister said that the age of the moon in Pakistan is 13 hours and 42 minutes, so it is not possible to sight the moon today. "It is an option for those who want to celebrate Eid-ul-Fitr with Saudi Arabia and Afghanistan," he added.
اس وقت چاند کی عمر پاکستان میں 13 گھنٹے 42 منٹ ہے لہذا چاند کا آج نظر آنا ممکن ہی نہیں جن حضرات نے عید سعودیہ کے ساتھ منانی ہے یہ ان کی آپشن ہے لیکن جھوٹ بول کر ماہ مقدس کا اختتام کرنا کہاں کی عقلمندی ہو گی، سیدھا کہیں کہ ہمیں عید افغانستان یا سعودیہ کے مطابق منانی ہے۔۔

— Ch Fawad Hussain (@fawadchaudhry) May 12, 2021
The meeting of the Central Ruet-e-Hilal Committee on  Shawwal moon sighting is still underway in Islamabad. The meeting is taking place under the chair of RHC Chairman Maulana Abdul Khabir Azad. Members from the central and zonal committees are in attendance. The central committee will make its decision based on testimonies from different parts of the country.
The zonal committees in Sukkur, Lahore, Karachi and Quetta have ended their meetings, declaring that the moon could not be sighted in the three cities. The meteorological department in Peshawar has said that due to an unclear atmosphere, there are slim chances of the moon being sighted in the city.
The Pakistan Meteorological Department has said that the crescent moon will be visible when it is 20 hours and 40 minutes old. It added that in Pakistan there is no area where the moon coincides with this age, indicating the possibility that it may not be sighted today.