No competition with any TikToker, not even Jannat Mirza: Aqsa Kinjhar Leela Jamali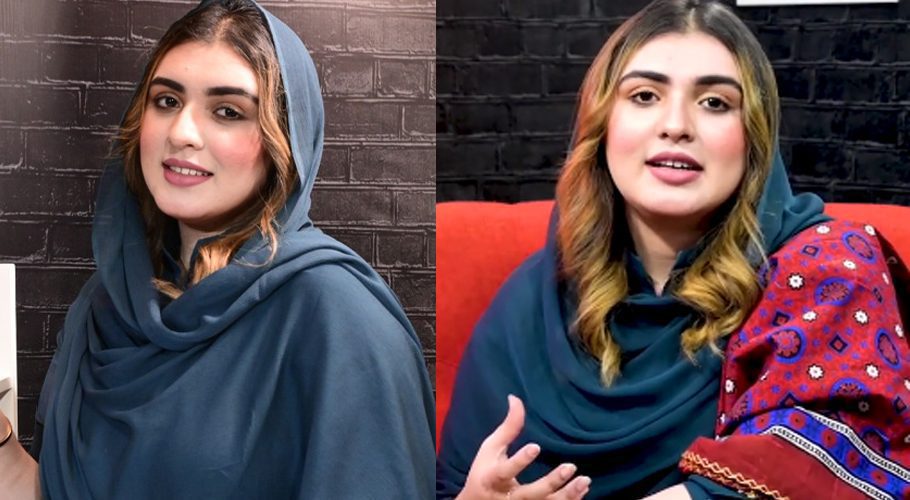 After the showbiz industry all over the world including Pakistan, social media has made its mark and TikTokers are becoming stars all over the world.
TikTok has given birth to countless celebrities in the country. One such name is Aqsa Kinjhar Leela Jamali who, like her name, possesses a unique personality and is the first Sindhi TikToker. MM News arranged a special meeting with Aqsa Kinjhar Leela Jamali, the details of which are as follows:
MM News: Who suggested your unique name and what does it mean? 
Aqsa Kinjhar Leela Jamali: My father's grandmother's name was Keenjhar Laila and my grandfather named me but since it is considered wrong to take the name of elders, my father added Aqsa to my name.
MM News: When did you start hosting and when did you become TikToker?
Aqsa Kinjhar Leela Jamali: I started hosting two years ago and I have been on TikTok for three years now. Being watched on TikTok and hosting, I enjoy both.
MM News: You became a host through TikTok, what are your plans for the future?
Aqsa Kinjhar Leela Jamali: I never thought I would ever become a TV host. Things happen in my life often by coincidence and even coming on TV was a coincidence. I can't say anything about the future.
MM News: Who is the most supportive parent?
Aqsa Kinjhar Leela Jamali: Whatever I am today is due to the support of my family. If it were not for the support of the family, I would not be anything. Both my mother and father always supported me a lot.
MM News: How do you make videos and where is your fan following?
Aqsa Kinjhar Leela Jamali: I try to promote my culture and most of my videos are in Sindhi my video content is always influential and Sindhi users follow me more.
MM News: Who do you think is the biggest competitor on Jannat Mirza or TikTok?
Aqsa Kinjhar Leela Jamali: Jannat Mirza is the most famous person on TikTok and when I didn't even think of TikTok, he had millions of fans. If I think of competing with Jannat Mirza, then no one can be more stupid than me.
MM News: Which party would you like to join if you ever get a chance in politics?
Aqsa Kinjhar Leela Jamali: PPP is my favorite party in terms of politics and even more I like Bilawal Bhutto even though a video of him has been going viral recently but I would say that if he is fluent in English, so he should speak in English.