New police unit set up to curb street crime in Islamabad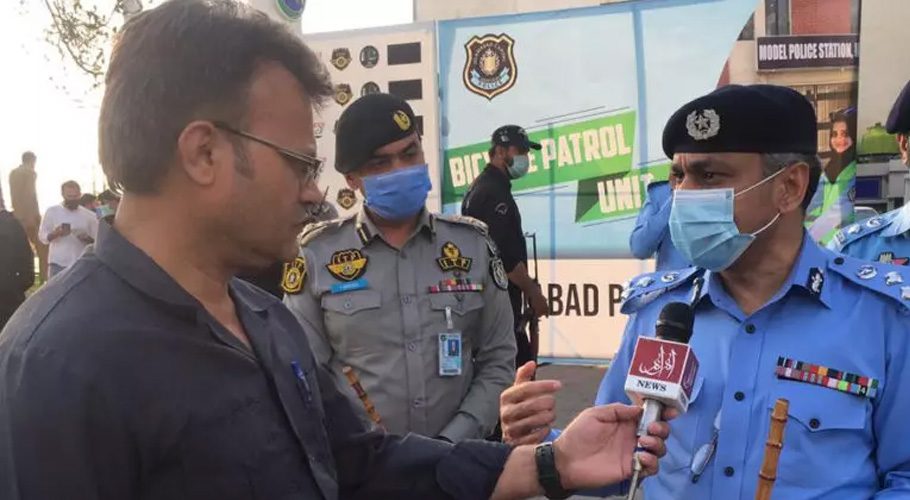 ISLAMABAD: Another unit has been introduced in the capital police to curb street crime and reach out to citizens needing help in case of any emergency.
A bicycle patrolling unit has been formally launched in the federal capital to curb street crimes on Sunday. Talking to MM News, Inspector General of Police (IGP) Islamabad Qazi Jameel-ur-Rehman said that the bicycle patrolling unit headed by ASP Amna Baig consists of 10 cyclists.
The cycling squad has been equipped with all the facilities through special training, the police chief said. Jameel-ur-Rehman said that each patrol squad would consist of 2 cops who would help the citizens in curbing street crimes as well.
Policemen on bicycles will patrol various sectors, markets and shopping plazas to promote community policing, he added. The police chief said, "Different areas are assigned to each squad for patrolling and vigilance.
The areas have been selected after analyzing criminal activities in the capital during the last four months," he added. He directed the personnel of the squads to remain vigilant as well as disciplined during the performance of their duties and be polite while interacting with the citizens.
He said the patrolling pairs would promptly respond in case of an emergency call, and expressed the hope that street crime would be overcome through such measures. The personnel of the squads would be equipped with sophisticated weapons and wireless sets. They will also have first aid kits.