New footage reveals two Iranian rockets downed Ukrainian airline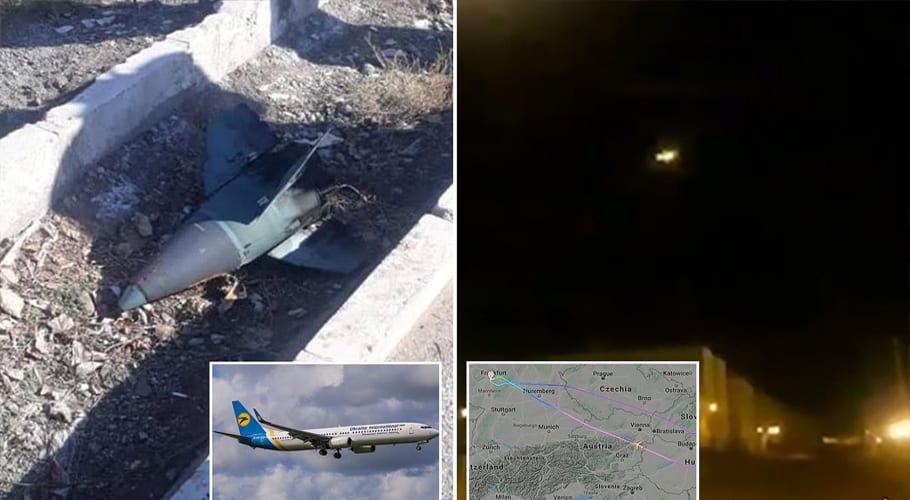 TEHRAN: On Tuesday, the latest security camera footage revealed two Iranian missiles striking the Ukrainian airliner in Tehran last week, killing all 176 passengers and crew on board.
The missiles were shot 30 seconds apart, revealing why the aircraft's transponder did not work as it hit the ground after the first blast, before being hit by a second missile, which revealed security camera footage on Tuesday.
READ MORE: India loses 1.33bln USD due to internet closure in IoK, reports
The blurred video, taken from the rooftop of a village four miles from an Iranian military base, shows the Kyiv-bound aircraft on fire and moving back to Tehran airport, minutes later, the plane burned and crashed.
Iran had earlier denied Western reports that Boeing 737 had been destroyed by its missiles. Tehran came on Saturday when Revolutionary Guards Aerospace Commander Brigadier General Amirali Hajizadeh admitted that a missile handler had confused over Ukraine International Airlines and had started firing on it.
READ ALSO: PM sends message of support to Australia over bushfire recovery
The incident took place as Iran's armed forces were on a high alert following the launch of a series of missiles at Iraqi bases housing US soldiers in retaliation for the assassination of Major General Qasem Soleimani on 3 January.