Nawaz Sharif's appeal in Azizia Steel Mills case to be heard today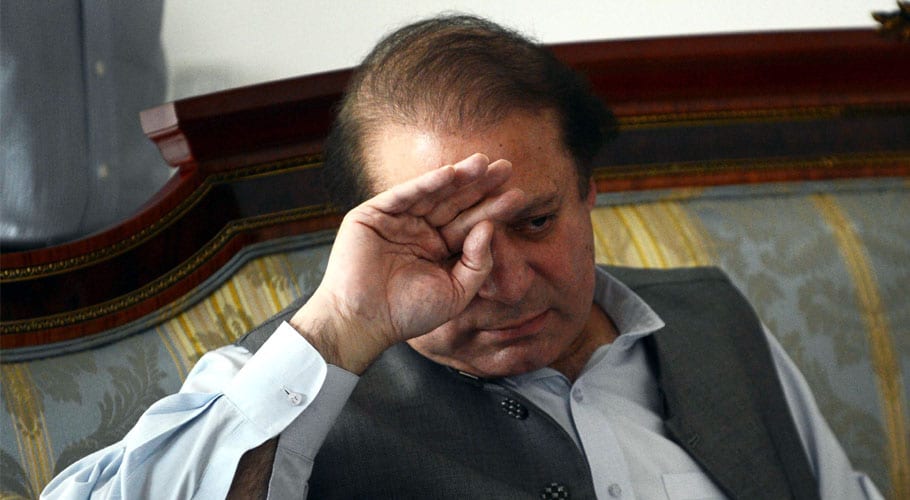 ISLAMABAD: Former prime minister Nawaz Sharif's appeal against the sentence in Azizia Steel Mills reference will be heard today.
A division bench of the Islamabad High Court will hear the appeal against the sentence in the Azizia Steel Mill reference. Yesterday, Nawaz Sharif had filed a petition in the IHC seeking a review of the surrender order in the reference, and a medical report prepared by Nawaz Sharif's physician Dr. Fayyaz Shawal was also attached. "The disease is still persistent. Angiography is necessary and going to a rush site can be harmful," the report stated.
The petition requested that the summons be withdrawn on medical grounds and given an opportunity to appear at the hearing through a representative. Dr. Fayyaz Shawal has written in his report that Nawaz Sharif will undergo angiography soon. 
Nawaz Sharif's angiography is necessary before leaving for Pakistan. The angiography was delayed due to the coronavirus epidemic. The former premier's health is in grave danger. Nawaz Sharif has been banned from traveling during the coronavirus. Nawaz Sharif is already suffering from depression.
Read more: PML-N leaders urge Nawaz Sharif to remain in UK until declared fit
Nawaz Sharif's other physician, Dr. David Lawrence's 4th September report, was also attached to the petition. The report said that it was better for Nawaz to be treated in London as doctors there were aware of Nawaz Sharif's medical history.
Dr. David Lawrence wrote in the report that Nawaz Sharif needs more attention than any ordinary patient. It is dangerous for Nawaz Sharif to go to the airport, plane, or another crowded place. 
It may be recalled that the Islamabad High Court had on 1st September ordered the former prime minister to surrender before the court in reference. The court also directed the federal government to submit all records related to Nawaz Sharif by 10th September i.e. today.