Nasir Hussain Shah warns of stern action against encroachers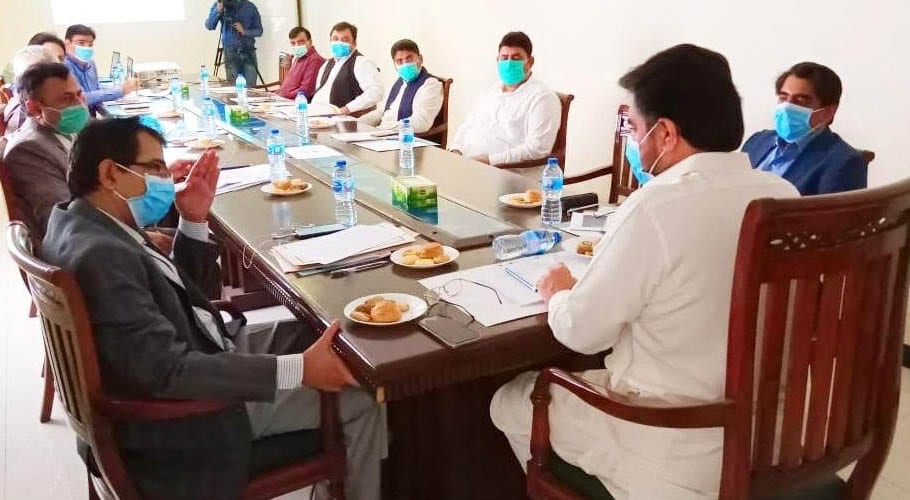 KARACHI: Sindh Minister Information & Local Government (LG), Syed Nasir Hussain Shah has said that no one would be allowed to encroach any garbage transfer station and issued orders to strict action against the doers.
Nasir Hussain Shah was chairing a high-level meeting today in the office of the Sindh Solid Waste Management Board (SSWMB).
 Secretary LG Roshan Ali Shaikh, MD SSWMB Kashif Gulzar Shaikh and other officials were also present on the occasion.
Kashif Gulzar briefed the minister about the recent developments of SSWMB in the city and told that the process of garbage collection is continuing in the city.
He informed that some Garbage Transfer Stations (GTS) have been occupied by the encroachers, adding that stern action would be taken with help of city police against encroachers.
Addressing the participants of meeting Nasir Hussain Shah said that the Sindh government would not allow anyone to occupy even a single inch of land illegally and all the encroachers should be forcefully removed.
He said that all the Law Enforcement Agencies (LEAs), district administrations and relevant departments will be instructed to cooperate with the SSWMB in order to clear the Garbage Transfer Stations from the encroachers, adding that responsible persons of such actions would not be tolerated.
Minister LG said that special grants and facilities have been given to SSWMB so the results must be extraordinary too.
"New garbage stations must be established, door to door garbage collection process should be accelerated and a proper media awareness campaign should be initiated on a priority basis, he added.
Nasir Hussain Shah instructed the officials to design and implement a jointly coordinated and well-defined policy before the start of the monsoon season.