Naseem Shah: Pakistan's rising cricketer star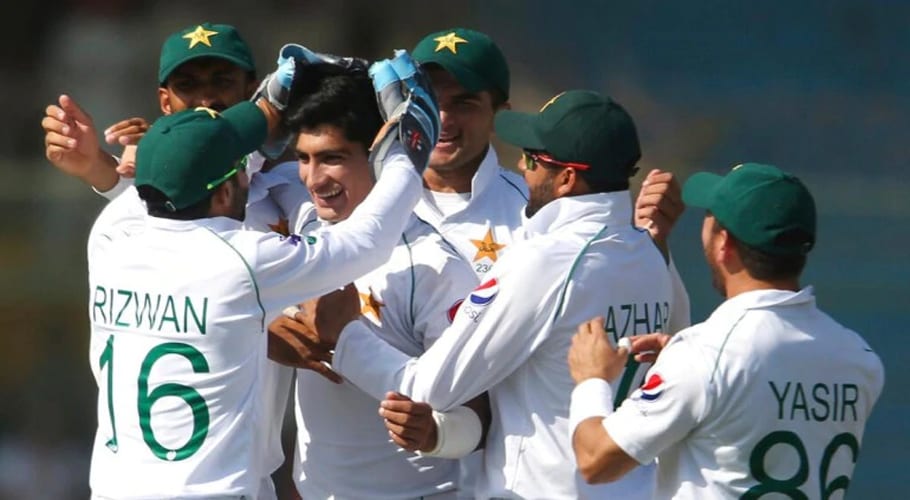 KARACHI: The teenager pace bowler Naseem Shah made history on Monday by talking 5-wickets in the second test match which played a key role over Pakistan's win against Sri Lanka.
Naseem Shah, who was born on 15 February 2003 is a Pakistani right-handed fast bowler.  In October 2019, at the age of 16, he was called up to the Pakistan cricket team for their test series against Australia.
Naseem Shah was made his International cricket debut for Pakistan in November 2019, and became the ninth-youngest player to make their debut in test cricket.
Naseem made his first-class debut for Zarai Taraqiati bank limited in on 1 September 2018 for Quaid-e-Azam trophy.
He was made in list A debut for Zarai Taraqiati bank limited for one day match.
He then made his Twenty20 debut on 13 October 2019, for central Punjab in the 2019–20 National T20 cup.
In October 2019, he was named in Pakistan's test squad for their series against Australia where he played in the three-day warm-up match for Pakistan against Australia.
On 21 November 2019, Naseem Shah was named in Pakistan's test match squad for the two-match series against Sri Lanka.
Playing against Sri Lanka for the second test match in National Stadium Karachi, Naseem shah became the youngest pace bowler to take a 5-wicket haul in tests as Pakistan clinched a 263-run win over Sri Lanka on Monday.