NA calls for uncovering elements behind Bajaur terrorist attack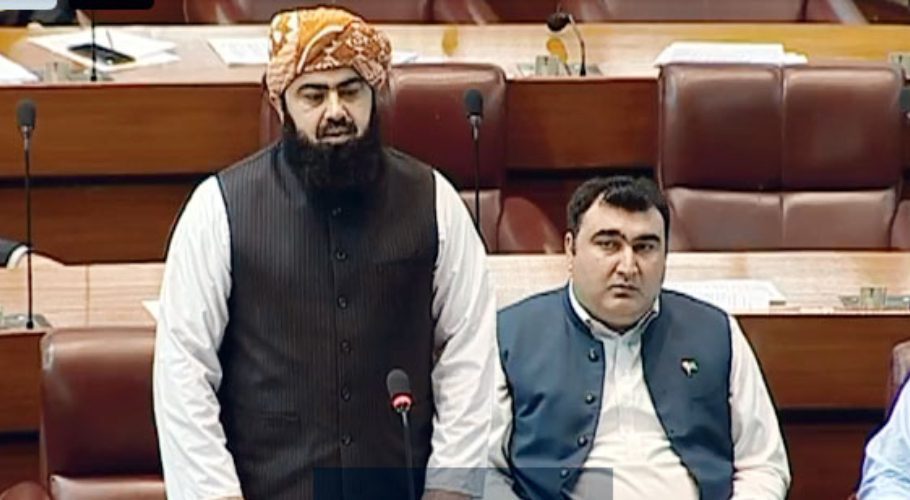 ISLAMABAD: The National Assembly strongly denounced the attack on the Jamiat Ulema-i-Islam (JUI-F) gathering in Bajaur and emphasized the urgent need to identify and expose the elements responsible for terrorist incidents across the country.
The National Assembly resumed its session at the Parliament House chaired by Speaker Raja Pervaiz Ashraf in the chair.
The House offered fateha for the departed souls of various people, including those martyred in a terrorist attack in Bajaur. Maulana Muhammad Anwar led the Fateha.
On the occasion, the chair also expressed deep grief and sorrow with the JUI-F Chief Maulana Fazlur Rehman and JUI-F's parliamentary leader in the National Assembly Maulana Asad Mehmood over the loss of lives in the Bajaur blast.
He also urged the government to take necessary steps to bring the culprits involved in this incident to the book. The lawmakers also called for exposing the elements behind the incidents of terrorism, taking place in Pakistan.
During a point of order, PML-N MNA Sheikh Rohsail Asghar condemned the attack and requested the suspension of the question hour to discuss this grave and tragic incident.
He highlighted that a similar incident occurred on May 9, intended to weaken the institutions responsible for protecting the country.
Maulana Abdul Akbar Chitrali, while addressing the House, regarded the attack as an assault on Pakistan, all political parties, the Constitution, and democracy itself.
He pointed out that such incidents of terrorism had already resulted in the martyrdom of numerous law enforcement personnel, police officers, and civilians. He emphasized the urgency of revealing the hidden hands behind these brutal acts.
Minister for Communication Maulana Asad Mehmood expressed his condolences for the loss of JUI-F workers and stood in solidarity with the bereaved families.
He stressed that the attack wasn't merely targeting a specific party but was an attack on the entire nation, its economy, democracy, and innocent citizens. He lamented that political workers who stood firmly for the constitution and democracy were continuously becoming targets of violence.
Maulana Asad highlighted the alarming number of JUI-F leaders who had lost their lives in the past two years due to similar incidents in various regions, including Khyber Agency, Tarah Valley, Tribal areas, and Balochistan.
He strongly stated that they would not compromise on Pakistan, Islam, and democracy, striving to make the country economically and politically robust.
Minister for Water Resources Syed Khursheed Shah also strongly condemned the incident, pointing out that his party's leadership had been a major victim of terrorism. He attributed the root cause of such incidents to a non-democratic mentality.