Movie 'Joker' becomes highest-grossing R-rated film ever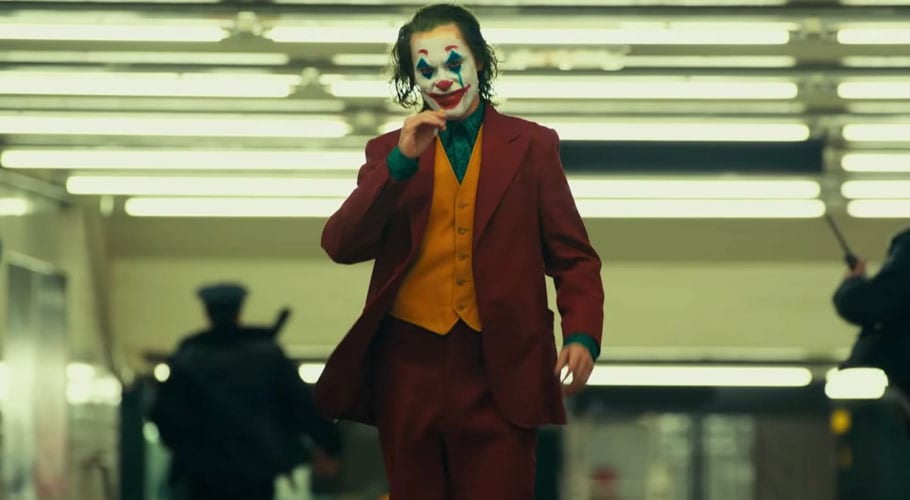 NEW YORK: Movie 'Joker'

, the psychological thriller

has become the highest-grossing R-rated movie of all time.
According to data collected from the Warner Bros, the movie has made approximately $788 million at the worldwide box office.
Jade Pinkett Smith adores her 'spiritual mother' Abida Parveen
The comic book turned movie 'Joker' exceeded Deadpool, which earned $783 million when it was released in 2016.
Meghan Markle shares 'behind scenes' struggle
The movie has been breaking records ever since it free previous this month. It was successful in discovery its spectators in spite of a fragmented in detractors; some acclaimed it while others condemned its representation of ferocity.
Before its official release, the movie was presented the Golden Lion at the Venice Film Festival.
Also read: Jennifer Aniston recreates 'Friends' scene with co-star
It had also received eight-minute standing applause at its premiere in the Italian city.
Opponents and the viewers have fulminated about Phoenix's performance, expecting that Joker might win this year's Oscar.
Also read: Movie 'Joker' stays on top at box-office for second week
According to the data released by a cinema theater based in the US, last week, the movie set a record for an October release, taking in $93.5 million in its first weekend.
Based on DC Comics characters, "Joker" is directed by Todd Phillips and stars Joaquin Phoenix in the lead role.