Despite global outcry Modi receives award from Bill Gates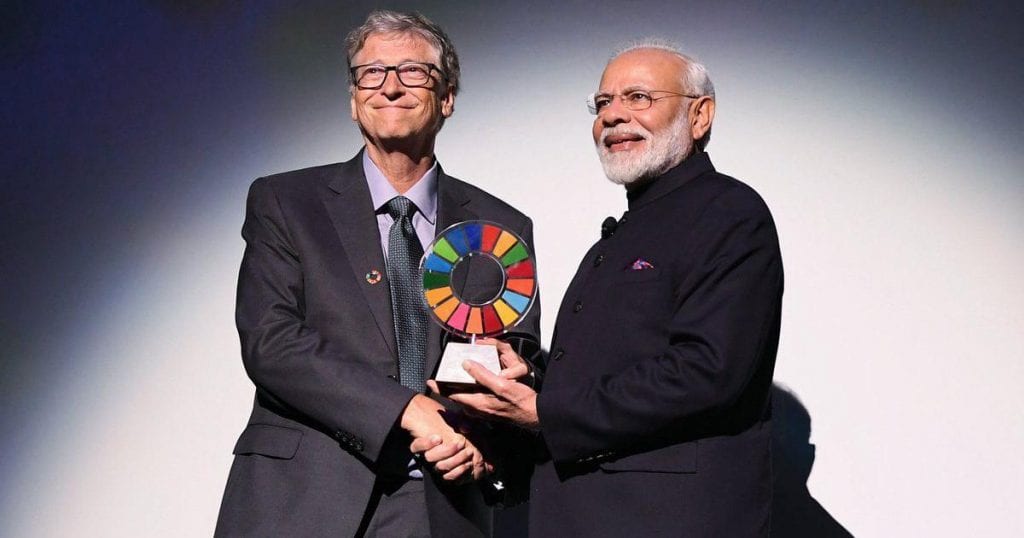 NEW YORK: Indian Prime Minister Narendra Modi on Tuesday swept aside an uproar from human rights advocates to receive an award from the Gates Foundation.
The Gates Foundation has awarded Narendra Modi for taking an initiative in resolving open defecation problem of India.
The decision to honor the Indian premier caused a strong reaction in Op-Eds and the disappointment shown by three Nobel laureates, referencing Modi's increasing abuses on minorities, while British Asian performers Jameela Jamil and Riz Ahmed, who were supposed to participate, pulled out.
The Bill and Melinda Gates Foundation said they respected the opinions of the critics, but backed their choice, stating sanitation is a neglected problem, and India's program can serve as a model for others.
"I dedicate this award to all those Indians who transformed the 'Clean India Mission' into a people's movement and started giving cleanliness the highest priority in their daily lives," Modi said after collecting the award from billionaire philanthropist and Microsoft founder Bill Gates.
The Gates Foundation told AFP in a statement: "Before the Swachh Bharat mission, over 500 million people in India did not have access to safe sanitation, and now, the majority do.
"The Swachh Bharat Mission can serve as a model for other countries around the world that urgently need to improve access to sanitation for the world's poorest."