Modi govt plans $2.6 billion military deal ahead Trump's visit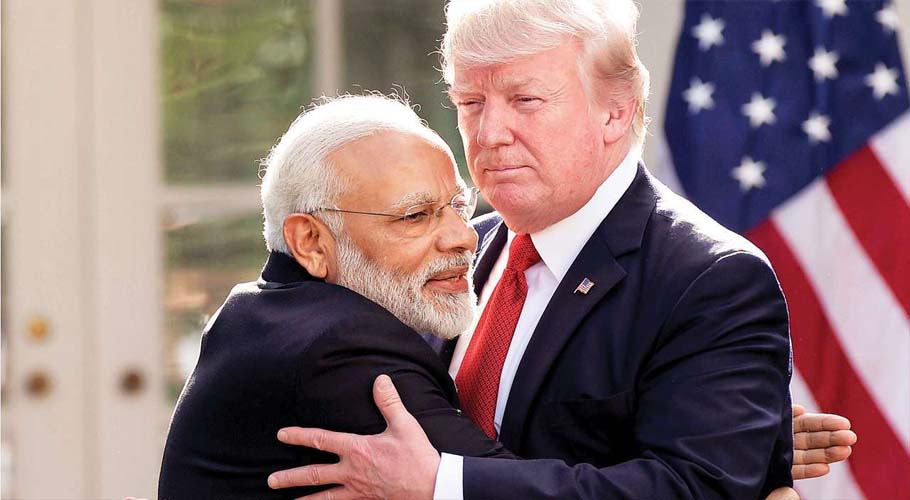 NEW DELHI: India is expected to give official approval to the American global defense and security company Lockheed Martin's $2.6 billion deal for military planes ahead of President Donald Trump's scheduled visit this month in February.
The government of Prime Minister Narendra Modi is seeking to pull out the stops for Trump's visit in a move to reassert diplomatic relations between the two nations, which have been buffeted by deep economic differences to combat China.
READ MORE: Maqbool Butt's martyrdom day: Complete shutdown in IoK on today
India's U.S. weapons imports have exceeded $17 billion since 2007, sliding away from traditional manufacturer Russia to modernize its military and reduce the difference with China in terms of the security and defense situation.
In order to put on hold prolonged discussions between Lockheed and the Indian government, the helicopters that will be installed on India's warships will be bought through the US foreign military procurement route in which the two countries must negotiate details of the agreement.