Missing minor girl safely found in Karachi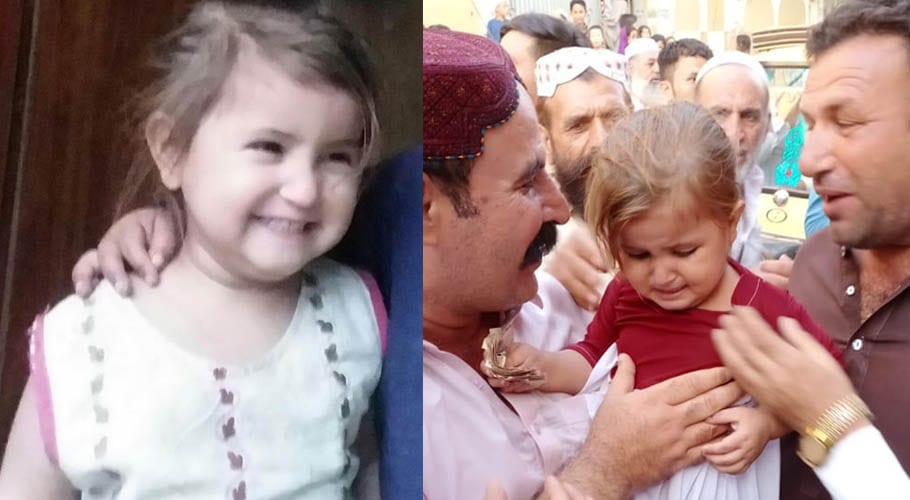 KARACHI: A minor girl who had gone missing from Sohrab Goth area on Wednesday morning has been found safe.
Three-year-old Saira was reportedly kidnapped while she was playing near Gul Homes and was found safe in Machar Colony later in the evening after a stringent search by police and area residents.
Police said the girl was kidnapped by unidentified persons traveling in a black car near Gul Homes at Al-Asif Square.
East SSP Sajid Amir Sadozai claimed that the police had taken immediate action and started search and raids in the area. He said the suspects supposedly abandoned the minor girl there near a graveyard.
He said that the search for arrest of the culprits is continueing and further investigation is underway. The police have registered an FIR on the complaint of the girl's father under Section 364-A (kidnapping or abduction of a person under the age of 14).
According to the complainant, his daughter along with her two cousins left home in Gul Homes near Al-Asif Square when she was abducted at around 9.30 am.
Soharab Goth SHO Abdul Rasool Siyal said the police were investigating the motive for the kidnapping. He added that no one approached the family for ransom.