Misbah becomes team's head coach & chief selector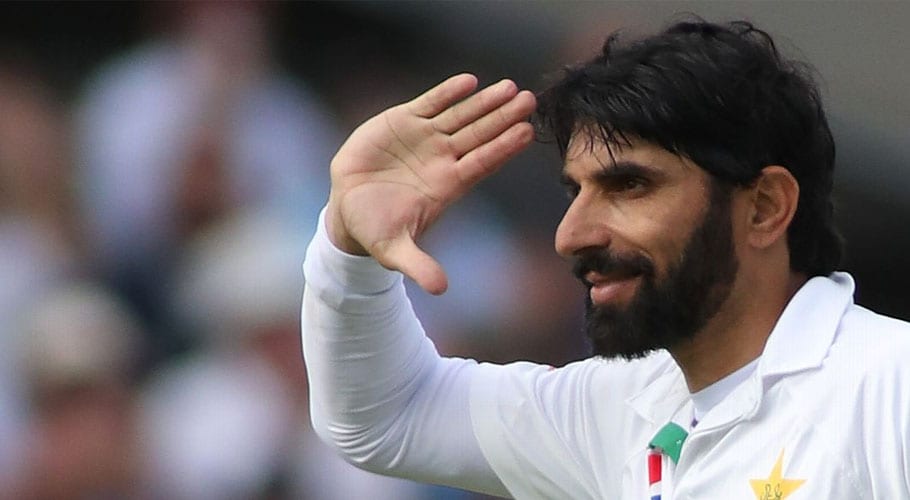 LAHORE: The cricket coach and former cricketer, Misbah ul Haq has been appointed the head coach and chairman of selectors of Pakistan on Wednesday.
The Pakistan Cricket Board (PCB), Misbah has been appointed for a three-year term and will also serve as Pakistan's chief selector, leading Pakistan cricket with the dual key roles.
 According to PCB, Misbah was a unanimous choice of a five-member panel that comprised former captain and manager Intikhab Alam, former cricketer and commentator Bazid Khan, Board of Governor member Asad Ali Khan, PCB Managing Director Wasim Khan and Director International Cricketer Zakir Khan following a robust recruitment process.
Addressing a press conference soon after his appointment, Misbah said: "As a coach, or a leader, what one wants is to have such a great team that they instantly dominate the match and put pressure on the opposition. But that is the ideal situation. In real life one has to strategies based on the kind of players available, I will be doing the same."
He said, "Of course, the ultimate goal is to have a very strong team at the end but we have to begin with what we have. The revamping of the cricket structure will take some time."
Misbah said, "I know expectations are high, but I am absolutely ready and up for the task otherwise I would not have thrown my name in the hat for one of the most challenging and coveted roles in Pakistan cricket.
He further said, "We have some of the most talented and exciting cricketers, and I will like to help them train and prepare in such a way that they can play intelligently, smartly and fearlessly. I am aware this will require a change in the dressing room culture but if we have to compete consistently at the highest level, we have to embrace these modern-day requirements."
Misbah, before the appointment, was part of the Pakistan Cricket Committee that suggested to the board to not renew the contract of Mickey Arthur and the other support staff after Pakistan's group exit in the 2019 World Cup. He then resigned from his role and applied for the position of the head coach.
The first assignment for the duo will be the home series against Sri Lanka where the two sides will play three ODIs and three T20Is.