Micro smart lockdown imposed in Karachi's District West areas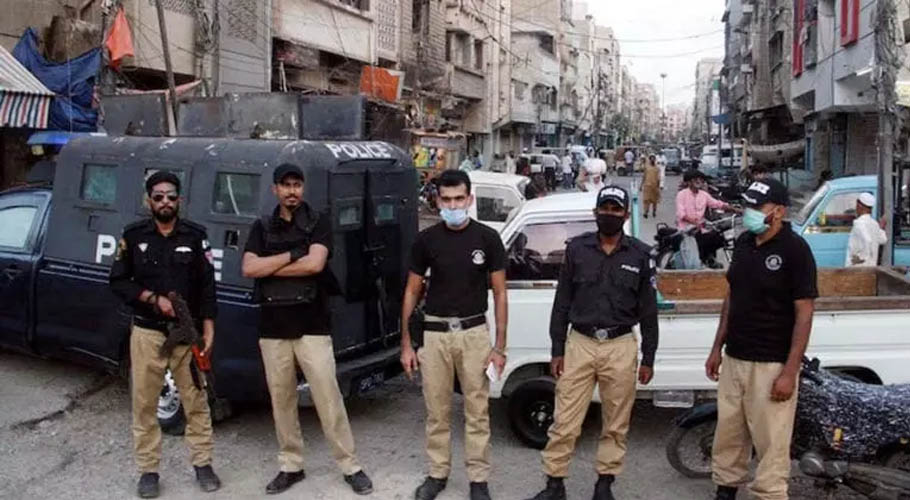 KARACHI: The Karachi West district administration has imposed micro smart lockdowns in several areas due to a rise in coronavirus cases.
The lockdowns have been imposed in Mominabad and Orangi Town. Several residential areas including House no. 178 in Islam Nagar UC-3, House no. 798 in Ghaziabad UC-6 and House no. 64 in Chishti Nagar UC-7 have been locked down in Mominabad.
In Orangi Town, House no 326 in Data Nagar UC-11 has been locked down. The district administration has imposed micro smart lockdowns on the streets and localities of these micro virus hotspots.
These areas will remain under lockdown till April 9. According to the safety regulations, people entering or leaving these areas will have to wear facemasks
The movement of residents will be restricted and all businesses will remain closed, except for grocery stores and pharmacies. Only one attendant, where extremely necessary, will be allowed with a patient. No gathering will be allowed and amusement rides, pillion riding have been banned in these areas,
Public transport will remain suspended. The district administration will make every effort to provide rations to needy people in these areas. It will also try to provide mobile dispensaries and utility stores to facilitate residents.
Earlier, Karachi's district administration has issued a notification to implement micro-smart lockdowns in different areas of three sub-divisions of Central District.
Micro-smart lockdowns that have been imposed in various residential units in Central District Divisions including North Karachi, North Nazimabad, and Gulberg, will be effective from March 29 to April 12.
According to the notification, the micro-smart lockdowns will be imposed in areas identified as coronavirus hotspot ones by the district officer.
The district administration has directed that all persons entering and leaving the affected areas must wear masks.  All business and industrial activities in the affected areas will be suspended.