Meesha Shafi booked for smear campaign against Ali Zafar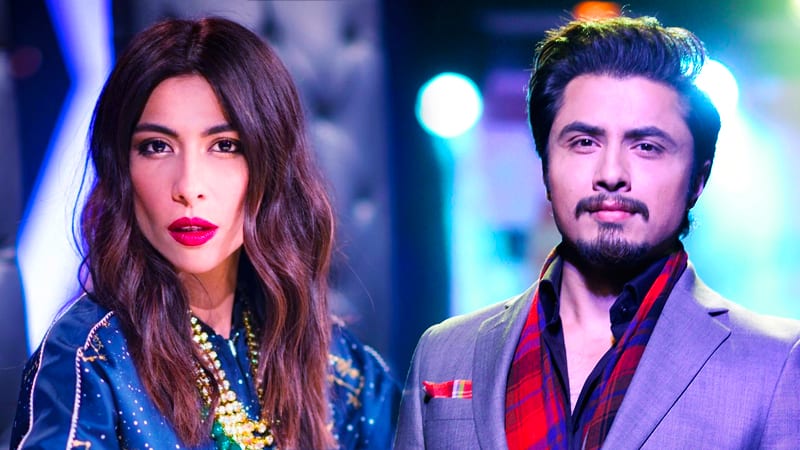 LAHORE: A case has been registered against singer Meesha Shafi by the Federal Investigation Agency (FIA) over a harassment case.
Meesha Shafi

and eight others have been booked for vilification against singer turned actor, Ali Zafar

by the

FIA.

 As per reports, the case was filed against Shafi for maligning Zafar's name in a harassment case.
Meesha Shafi had filed an Rs.2 billion defamation suit against fellow artist Ali Zafar in Lahore sessions court for making false allegations against her. The suit includes Rs.1 billion for hurting the singer's reputation while Rs.1 billion has been demanded over 'mental torture and agony'.
Read more: I didn't urge Meesha to go public: says singer's mother
She also requested the court to declare Ali Zafar's statements as false and defamatory. "It is prayed that the defendant (Zafar) be permanently restrained from making any further defamatory statement against the plaintiff (Shafi)," the suit stated.
Ali Zafar had also submitted an Rs. 1 billion suit against Meesha for accusing him of sexual harassment.