Mazari under fire for inaction against rape incidents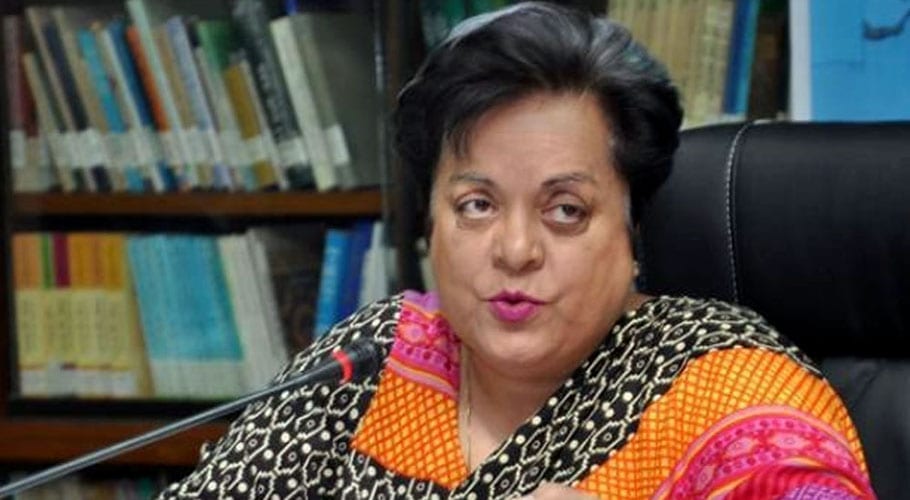 ISLAMABAD: Federal Minister for Human Rights Dr. Shireen Mazari has condemned the gang-rape on the Lahore motorway, calling it a 'horrific' incident.
Taking to Twitter, the minister assured that MOHR regional office immediately asked for an action report from the police. 
On the horrific Lahore Motorway entry point gang rape case, MOHR regional office immed asked for action report from police. FIR copy and progress report is with us at MOHR. I have removed the same from post to avoid sharing details of the victim.

— Shireen Mazari (@ShireenMazari1) September 10, 2020
 The incident happened in Lahore, where a mother of two children was gang-raped at gunpoint after being looted in the Gujjar Pura area on Wednesday. She was targeted by unknown men after their car ran out of fuel in the Gujjar Pura area of Lahore.
Mazari is being criticised by netizens for not talking an immediate action or introducing a law that can prevent such unfortunate incidents.
A few Anti-Establishment Female Journalists give a statement against online trolling & bashes Pro-PTI accounts ONLY.
Shireen Mazari: "This is Horrible, I support these women"

A women gets raped on Motorway
Shireen: "zzZzzZzz"
Shireen(Soon): "Don't Hang the Rapists, its Inhumane" pic.twitter.com/YzbrfbV69d

— Ubair Khan (@ubairkhann) September 10, 2020
Dear Fawad Ch, Shireen Mazari

Rapes in Schools
Rapes in Streets
Rapes in Mosques
Rapes on Road
Rapes in Institutions

Still You are Sleeping Mazari G..?
Still You are Quite Ch Saab…?@fawadchaudhry@ShireenMazari1

Only this man, raised Voice@Ali_MuhammadPTI pic.twitter.com/lWFFobbv1n

— Sheel ⚔️ 👑 of 💍💍💍 (@Sheel_72) September 10, 2020
Hanging a rapist is human rights violation ~Shireen mazari.
(Minister of human rights) pic.twitter.com/JqDMNVIevM

— Khurram (@Saykhurram) September 9, 2020
How long will we remain silent? We need action, not words.
Shireen Mazari, your silence is not acceptable…#PublicHangingOfRapists pic.twitter.com/wRFA6ssPi9

— Areeba Khan (@khanareebazai) September 10, 2020
'
SHIREEN MAZARI IS INCOMPETENT. SHE MUST GO.#ShireenMazariMustResign

— چڑیل_اول✨ (@Churail_Awal) September 10, 2020