Mazari reminds Trudeau about Indian oppression in Kashmir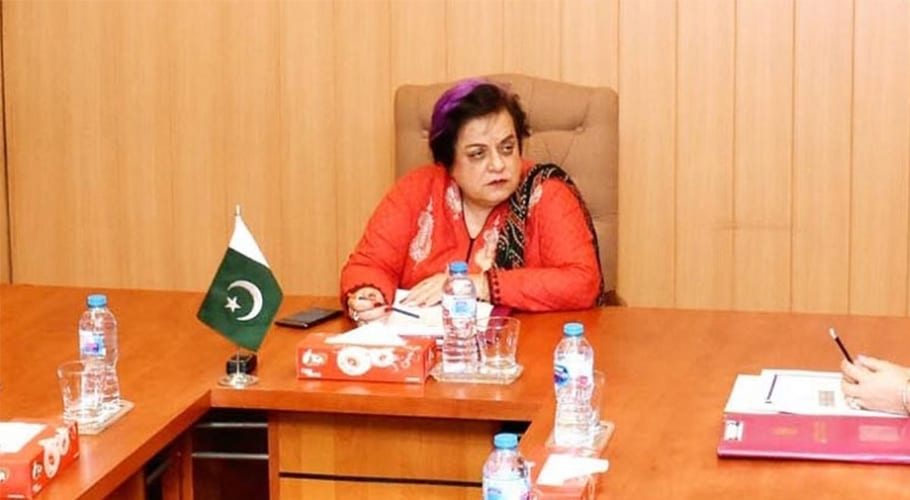 ISLAMABAD: Federal Minister for Human Rights Dr Shireen Mazari on Monday has reminded Canadian prime minister about Islamophobia and Indian ethnic cleansing program in occupied Jammu and Kashmir.
Mazari in a tweet reminded Canadian Prime Minister Justin Trudeau about the Western Islamophobia and particularly the Indian government's continues atrocities, curfew and communication blockage from last 148 consecutive days.
READ MORE: Uighurs community: millions of detained Muslims allegedly tortured in China
Responding to a tweet of the Canadian Prime minister, Mazari further recalled that India has started an ethnic cleansing program against Muslims in Indian occupied Jammu and Kashmir. Mazari hoped that the Canadian prime minister would condemn Indian actions in Jammu and Kashmir in the strongest form.
Perhaps you could also see the hate-filled Islamophobia pervading India where the Modi Govt has started an ethnic cleansing programme against Muslims not only in Indian Occupied Jammu & Kashmir but also in India itself. Hope to see a strong condemnation from you on this too! https://t.co/vlrZWZUIVd

— Shireen Mazari (@ShireenMazari1) December 30, 2019
Earlier, the Canadian prime minister had tweeted, "Antisemitism & hate have no place anywhere in our world and we must continue to stand together against them. Last night's attack on Jews celebrating Hanukkah in New York is a sad reminder of the rising numbers of such heinous acts. We must all come together to end them."
READ ALSO: APS tragedy: President Alvi, PM Khan expresses condolence