Massive traffic jams hit Karachi ahead of Eid restrictions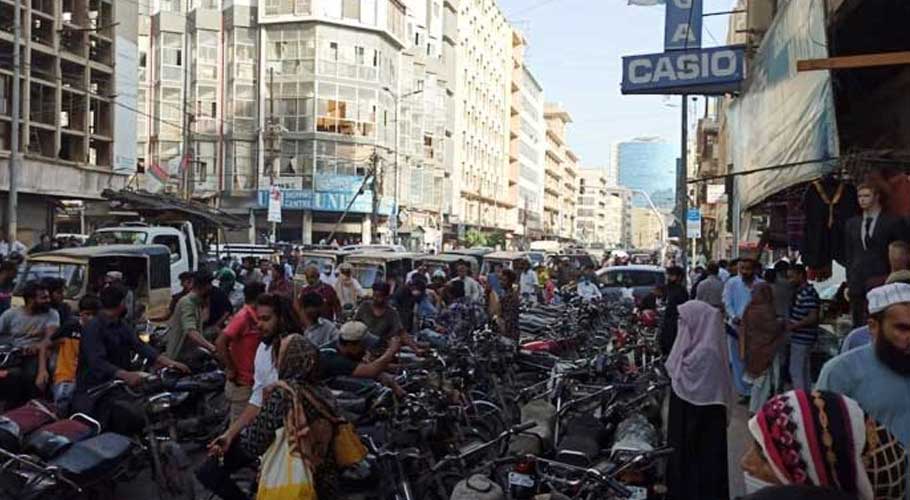 KARACHI: Massive traffic jams on almost all the major Karachi roads were reported on Thursday afternoon as the country gears up for Eid under restrictions to contain the third wave of the novel coronavirus.
According to details, there was a blockage on the roads leading from Jama Cloth Market to the Tower area, Tibet Centre and ahead to Numaish. The movement of cars on roads leading from the Tower area to Shaheen Complex was also severely hampered.
Cars on both tracks leading to and from Liaquatabad Supermarket also came to a standstill. Moreover, the road going from Mashriq Centre to Hassan Square was also reported to be completely jammed.
Meanwhile, traffic remains affected in several parts of the country, with ambulances stuck due to the long queues of vehicles that are lined up due to the protests.
The National Command and Operations Centre (NCOC) has recommended restrictions in movement from May 8-16, designating the period as a time to "stay home, stay safe". Eid holidays will fall within this period, from May 10-15.