Man arrested for advertising aerial firing on social media in Rawalpindi
RAWALPINDI: The airport police have arrested the accused who advertised aerial firing on social media.
During the operation, weapons were also recovered from the arrested person's possession. According to the details, the airport police arrested the accused who uploaded content related to firing with illegal weapons on social media. A pistol and bullets were recovered from the possession of accused Bilal.
SP Potohar Rana Abdul Wahab said that the airport police will continue to crack down on those who endanger the lives of citizens by displaying weapons and aerial firing. It should be noted that despite the series of arrests and round-ups against criminals in Rawalpindi in recent days, there has been an increase in street crimes and robberies.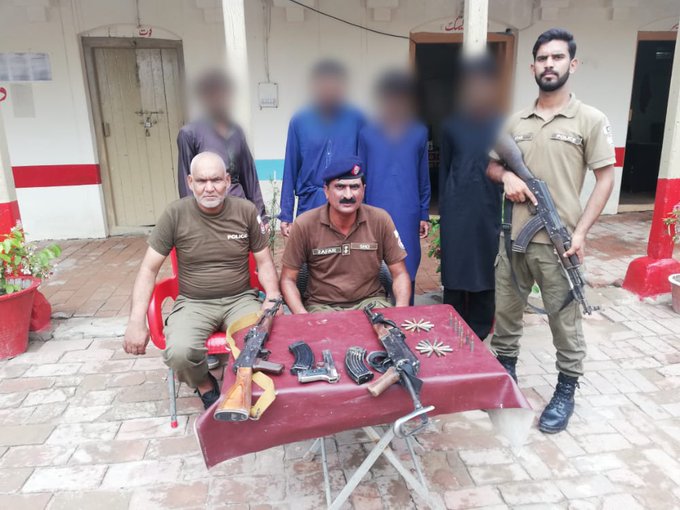 Meanwhile Chakri police arrested four suspects with illegal arms from their possession 2 Kalashnikovs and 30 bore pistol along with ammunition were recovered. SP President Ahmad Zamir Cheema said that that action will be taken against law-breaking elements without discrimination. He also encouraged Chakri police officials for arresting 4 accused and recovering weapons.