Malaysian company to invest in Pakistan's energy sector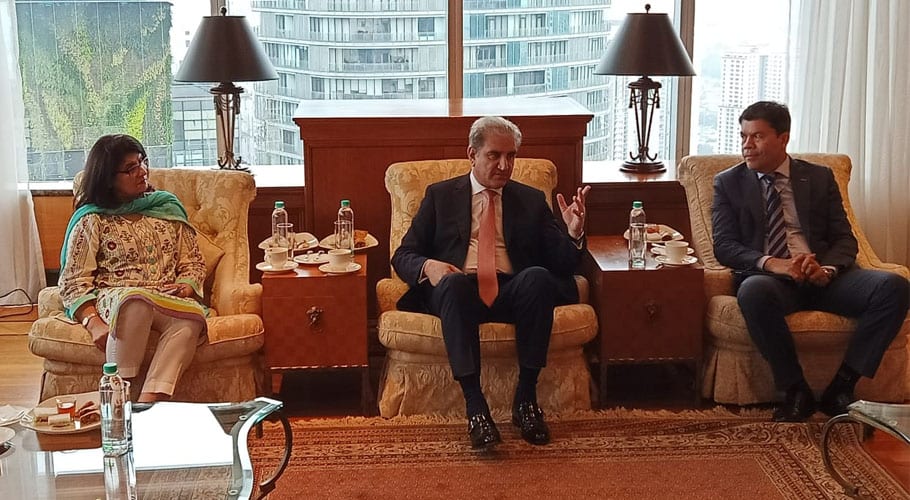 KUALA LUMPUR: Malaysian Oil and Gas company 'Petronas' expressed interest regarding investment in the energy sector of Pakistan.
Sources said that the CEO of the company met foreign minister of Pakistan, Shah Mehmood Qureshi in Kuala Lumpur.
In the meeting, Qureshi said that Pakistan is willing to promote trade and economic relations with Malaysia. He also acknowledged Petronas interest for the investment in the country.
Earlier on Monday, Foreign Minister Shah Mahmood Qureshi arrived in Malaysia on a two-day official visit. The minister will attend Kuala Lumpur summit.
Sources said that the director general of Malaysia's foreign ministry received the foreign minister at the Kuala Lumpur International Airport. Pakistan High Commissioner in Malaysia, Amna Baloch and senior officials were there to greet and receive Qureshi.
During his visit, the minister will meet Prime Minister of Malaysia Mahathir Mohammad along with other government officials. The minister will be meeting members of business community as well and apprise them regarding the investment opportunities in the country.
He is also scheduled to inaugurate a community service center at Pakistani High Commission.