Malala Yousafzai ridiculed for calling Mia Khalifa her 'bestie'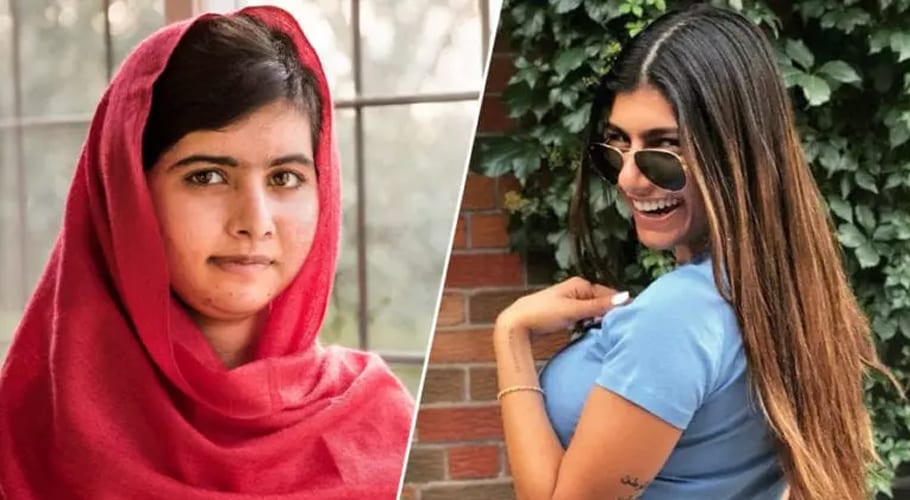 KARACHI: A Pakistani activist for female education and Nobel Peace Prize winner Malala Yousafzai was mocked for calling a Lebanese-American media personality, Mia Khalifa her 'bestie'.
As per details, Malala Yousafzai had shared a video on Mothers Language Day on the official TikTok account of Malala Fund last week.
Mia Khalifa, Mia Khalifa, a Lebanese-American media personality, webcam model, and former pornographic actress expressed her love for Malala and called her Queen in the comments section.
The admin of Malala Fund TikTok account replied to Mia Khalif's comments and called the former adult film star "bestie".
Meanwhile, both the remarks from the two personalities received several likes, however; there were some who didn't like the interaction between the two women.
Some Pakistani Twitter users started mocking Malala Yousafzai for calling Mia Khalifa her "bestie" the moment screenshots of the interaction between the UK-based Pakistani Nobel laureate emerged online.
Yousafzai's journey to becoming the youngest-ever Nobel winner began with the local branch of the hardline Taliban movement taking over her hometown in Swat Pakistan in 2007 when she was 9 years old.
Today,  Malala lives in the UK and has repeatedly vowed to continue working for the cause of women's education in Pakistan, especially in those areas of the country where extremists and militant outfits are said to have been blowing up girls' schools.
She had won the Nobel Peace Prize for her campaigns for children's rights in 2014. She recently moved permanently to Britain where she completed her GCSEs and A-levels at Edgbaston High School for Girls before winning a place at Oxford.