Malala receives renewed threats on social media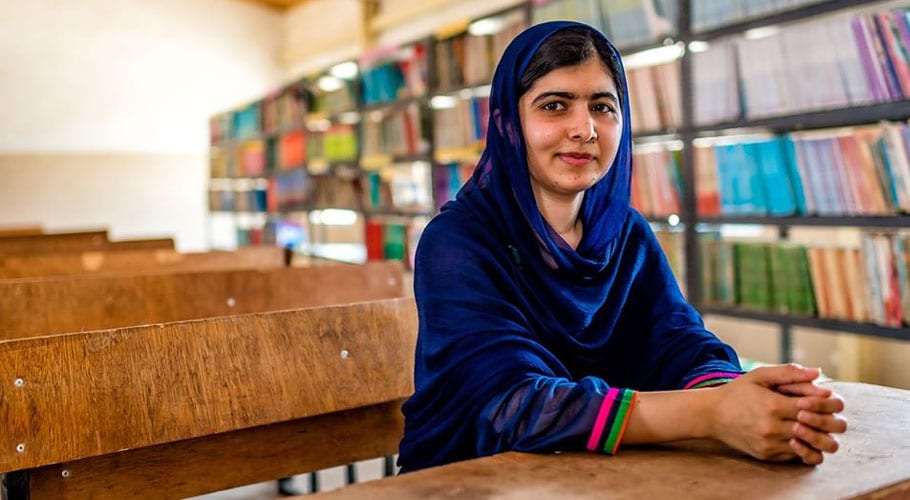 ISLAMABAD: Pakistani education activist Malala Yousafzai has asked the Pakistani government and military for help on social media after receiving death threats from a terrorist.
The activist took to Twitter and replied to a tweet belonging to former Tehreek-e-Taliban Pakistan (TTP) spokesperson Ehsanullah Ehsan, the culprit who took the responsibility for an attack on Malala that happened in 2021.
This is the ex-spokesperson of Tehrik-i-Taliban Pakistan who claims responsibility for the attack on me and many innocent people. He is now threatening people on social media. How did he escape @OfficialDGISPR @ImranKhanPTI? https://t.co/1RDdZaxprs

— Malala (@Malala) February 16, 2021
In response, Malala Yousafzai affirmed on Twitter that this is a former spokesman for the Tehreek-e-Taliban Pakistan (TTP) who claimed responsibility for attacks on other innocent people, including the assassination attempt on me. 
She also mentioned Prime Minister Imran Khan and DG ISPR on Twitter and asked how Ehsanullah Ehsan escaped from the custody of security agencies.
Last year in February, it was revealed that Ehsan escaped from the custody of security forces during an operation against terrorists conducted on the basis of information gleaned from him. He had turned himself into intelligence agencies on 5th February 2017.
Read more: Trump signs Malala Yousfzai Scholarship Act into law
However, after Malala Yousafzai's tweet, Dr. Arsalan Khalid, the Prime Minister's Focal Person for Digital Media, tweeted and confirmed that it was a fake account and that there was a zero-tolerance policy for terrorism in Pakistan.  
It's a fake account @Malala and there is zero tolerance for extremism in Pakistan. Have forwarded this fake account to authorities and Twitter as such miscreants using fake accounts and spreading hate shouldn't be allowed on any social media platformhttps://t.co/rKCrZF92IJ

— Dr Arslan Khalid (@arslankhalid_m) February 16, 2021