Malala posts first ever Instagram selfie with Lilly Singh
Malala Yousafzai has made an appearance on famed YouTuber Lily Singh's new show "A Little Late with Lilly Singh".
During past meetings, Malala used the opportunity to showcase the campaigns she has been a part of and the impact on the lives of all women worldwide.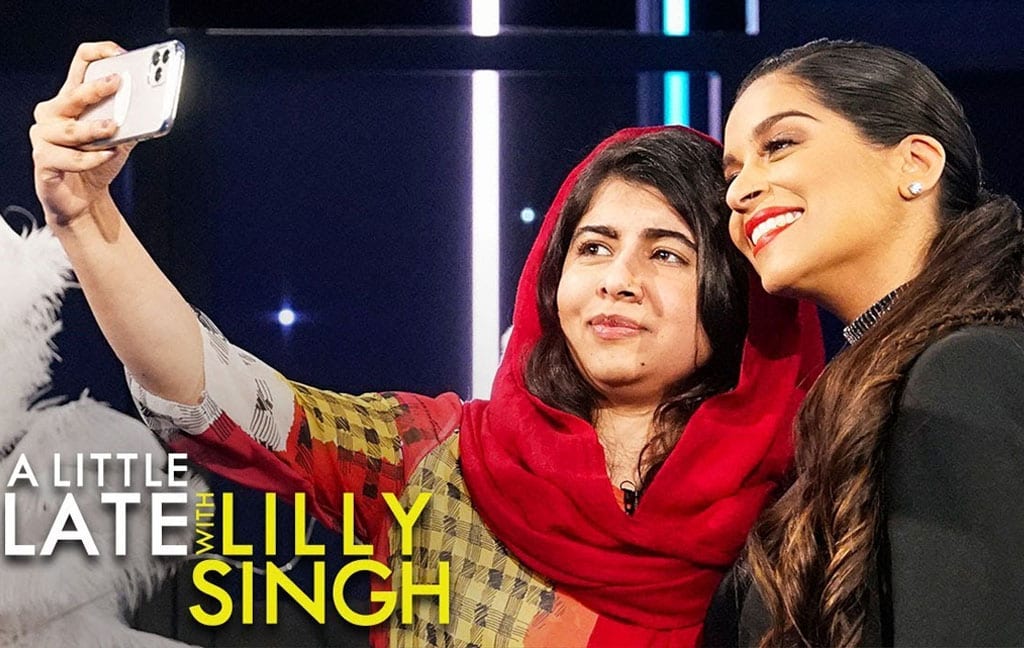 The young human rights activist recently updated her Instagram with a picture of herself on set with the star.
Malala captioned the quote with the words, "I'm on @latewithlilly tonight! Tune in to hear us talk about college life, @malalafund and rap lyrics. Plus I take my #firstinstaselfie with @Lilly and do a practice job interview."
Lilly Singh is very observant and while going through Malala's Instagram feed, she spotted that the Nobel Peace Prize winner had never posted a selfie.
READ MORE: Malala appears on Teen Vogue's final cover of decade
When asked while appearing on Singh's show, Yousafzai replied, "I don't have a friend who can be there with me to take a selfie with me."
Singh saw this as an opportunity. "Are you saying if I come over there, we take a selfie that you would post and it would be the first selfie you post?" she asked. Yousafzai said yes to Singh's delight.
.@Malala shares how her family keeps her humble even after being the youngest person to earn the Nobel Peace Prize! 😂 #LateWithLilly pic.twitter.com/9sTdT72FoS

— A Little Late With Lilly Singh (@latewithlilly) December 19, 2019