Long March delayed after Shehbaz Sharif, Zardari seek reconciliation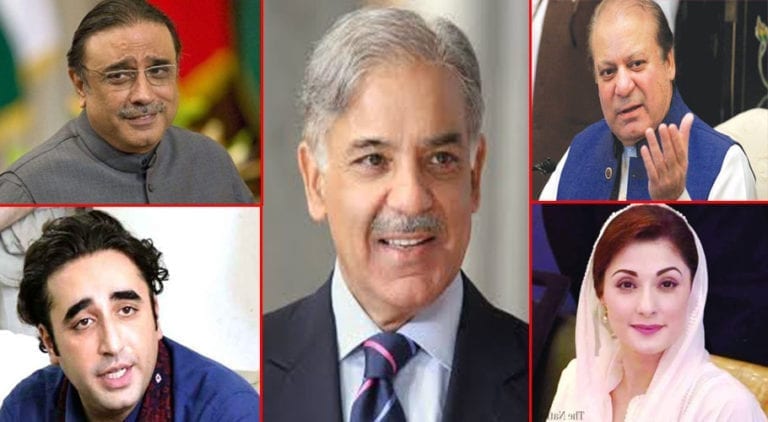 LAHORE: The rift within the Pakistan Democratic Movement (PDM) could widen as incarcerated Pakistan Muslim League-Nawaz (PML-N) President Shehbaz Sharif has reportedly reached an understanding with the establishment which could delay the long march until the Senate elections.
On the other hand, former President and PPP co-chairman Asif Ali Zardari has decided to pull back Bilawal behind and take control of the matters into his own hands.  All parties of the PDM are in favour of a long march to Islamabad except the PPP which is not keen on a sit-in until the government is sent packing.
Well-placed sources confirmed Zardari could break from the opposition alliance as he is not supportive of an extended sit-in and has been calling for a long march after the bypolls and Senate elections. In this regard, a difference of opinion has arisen between the PPP and other parties of the PDM.
While former Prime Minister Nawaz Sharif has decided to continue the offensive against state institutions, things are different for younger brother Shehbaz Sharif who is reportedly seeking a reconciliatory policy with the establishment.
PML-F leader Mahmud Durrani had recently met the Shehbaz Sharif at Kot Lakhpat Jail and convinced him to strike a reconciliatory deal with the establishment. Sources revealed that Shehbaz has only taken his son Hamza into confidence over any rapprochement. After the meeting, Shehbaz was present in court on two occasions in a bullet-proof car instead of an armoured vehicle.
The PDM has dispelled the impression of any rift and appears united but the cracks have widened within the opposition alliance. Sources suggest the PPP will carefully play its cards and could change direction if any policy hurts their interests.