Pakistan listed among countries with highest number of births on New Year's Eve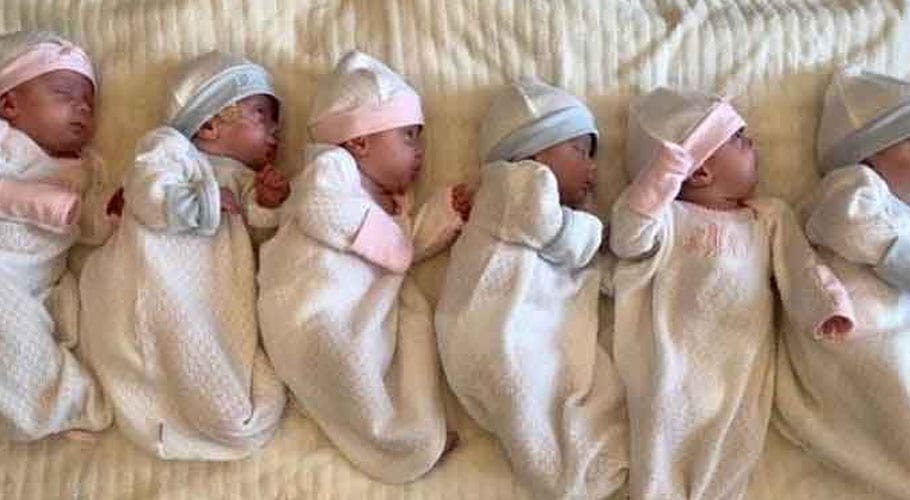 Pakistan has been ranked among the top ten countries with the highest number of births recorded on New Year's Day.
The report was published by the United Nations (UN) Children's Agency. As per UNICEF, an estimated 371,504 babies were born on 1 Jan 2021, half of which were in India, China, Nigeria, Pakistan, Indonesia, Ethiopia, The United States of America (USA), Egypt, Bangladesh, and the Congo.
India recorded the highest number of births at 59,995, followed by 35,615 in China, 21,439 in Nigeria, 14,161 in Pakistan, 12,336 in Indonesia, 12,006 in Ethiopia, 10,312 in USA, 9,455 in Egypt, 9,236 in Bangladesh, and 8,640 in Congo.
Read more: Actress Tanya Roberts reported alive after being declared dead

The UNICEF Executive Director, Henrietta Fore, said, "The children born today enter a world far different than even a year ago, and a New Year brings a new opportunity to reimagine it".
"Today, as the world faces a global pandemic, economic slowdown, rising poverty, and deepening inequality, the need for UNICEF's work is as great as ever," she said. For the last 75 years, throughout conflicts, displacements, natural disasters, and crises, UNICEF has been there for the world's children.