KU reminds candidates to strictly implement SOPs during entry test tomorrow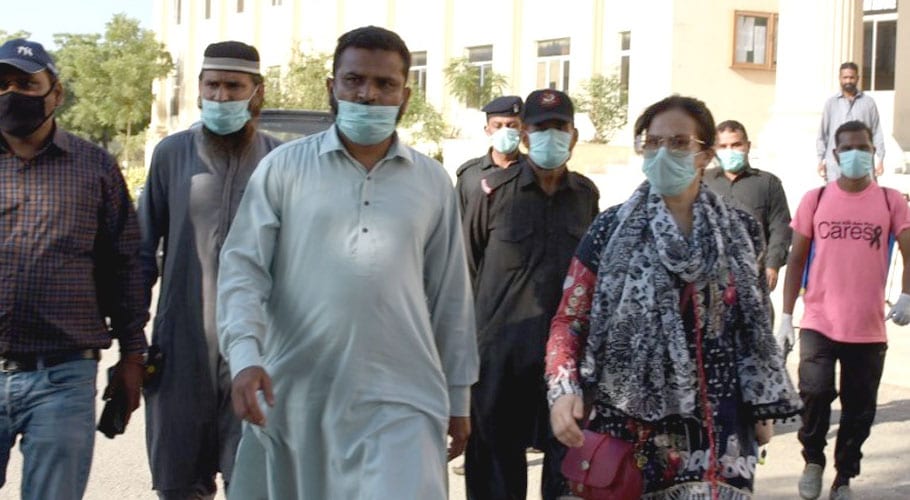 KARACHI: The University of Karachi is holding an entry test for the Department of Visual Studies on 6 December (tomorrow).
KU Directorate Admissions Dr Saima Akhtar said candidates should strictly follow the standard operating procedures (SOPs) defined by the provincial and federal governments to prevent the spread of the Covid-19.
She mentioned that examination rooms have been established in four departments which include departments of mathematics, economics, computer science, and public administration.
Dr Saima said that the candidates would appear in the test for Bachelors of Design and Bachelors of Fine Arts (a four-year degree program) and Bachelors of Architecture (a five-year degree program).
According to her, candidates are directed to report at their examination center at 10:00 am while the two-hour test would start from 11:00 am.
As per details, the KU has received as many as 1,178 online applications for the Department of Visual Studies, the in-charge KU Directorate Admissions Dr Saima Akhtar said on Saturday.
Dr Saima Akhtar said, "We have made sure that all examination centers must have facemasks, hand sanitizers, and thermal guns available for the students and examiners". the candidates, who have suffered from coronavirus or bear any system of the disease, are bound to produce test reports before appearing in the entry test, she added.
She informed that those students who may suffer from the Covid-19 during the phase of admission tests would be able to sit in the special test once they produce a coronavirus negative report.
The directorate admissions paid a visit to all examination centers along with the staff of the Directorate Admissions and reviewed all the arrangements on Saturday.