Kashmir Solidarity Day: PM to visit Kotli on Feb 5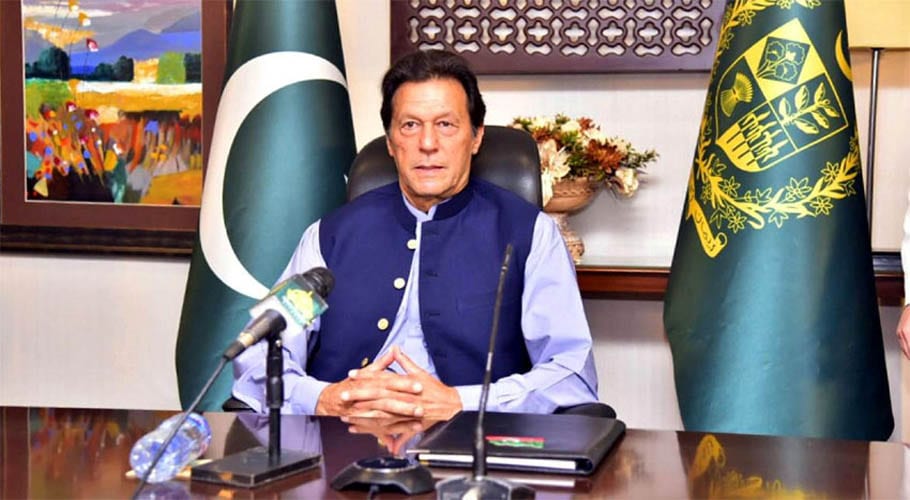 ISLAMABAD: Prime Minister Imran Khan will observe Kashmir Solidarity Day with Kashmiris on the Line of Control (LOC).
Imran Khan will visit the Kotli Line of Control on 5th February and address a public meeting there to mark Kashmir Solidarity Day. The prime minister will also have a meeting with Saifullah Niazi and Barrister Sultan Mahmood.
PM Imran Khan also directed people from other parties in Azad Kashmir to join the party.  Saifullah Khan will also brief Niazi on PTI's election campaign and strategy in Azad Kashmir.
Read more: PM Imran Khan's doppelganger spotted riding a rickshaw
PM Imran Khan directed the local leadership to formulate a clear strategy for the election campaign. "We want to send a good message to occupied Kashmir on the occasion of Kashmir Solidarity Day," he said.
Last year too, PM Imran Khan visited Muzaffarabad, the capital of Azad Kashmir, in solidarity with the Kashmiri people, where he addressed a meeting of the Azad Kashmir Legislative Assembly.
Rallies, public gatherings, and seminars were held across the country, including in Azad Jammu and Kashmir, to draw the attention of the international community to the grave human rights violations by Indian forces and the atrocities against unarmed Kashmiris.