Kashmir Day observed to express solidarity with Kashmiris in IoK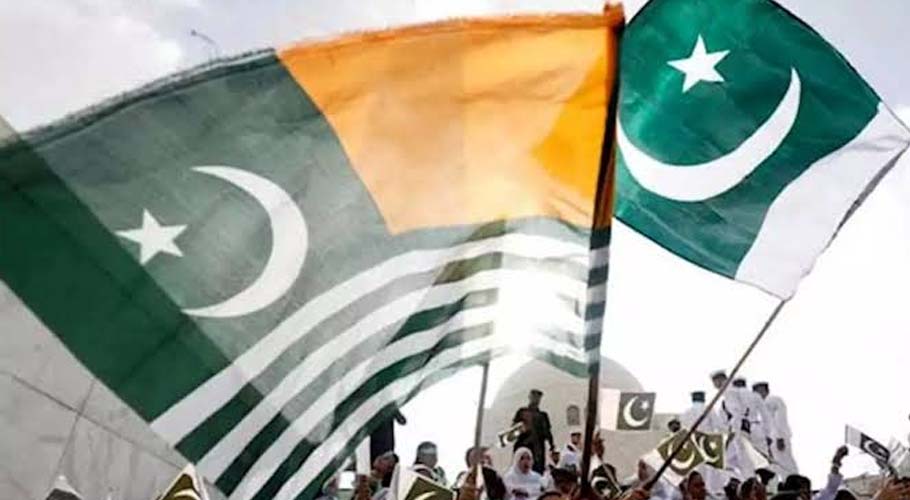 ISLAMABAD: Kashmir Day was observed on Friday across the nation to express solidarity with the people of Indian-Occupied Kashmir against Indian brutalities.
Public rallies were organized across Pakistan to express solidarity with Kashmiris and share feelings with the people of held Kashmir under the theme "Justice for People of Indian Occupied Jammu and Kashmir."
In addition, "Human Chain" was formed in federal and provincial capitals, including Azad Kashmir and Gilgit-Baltistan, in solidarity with the people of Kashmir who are under siege for about two months.
A rally was taken out in Peshawar arranged by the district government to express solidarity with the Kashmiri people.
Addressing the rally, the speakers said Indian troop's occupation in held Kashmir for the last two months is the biggest human rights violation in history.
They said Kashmir is the jugular vein of Pakistan and it will be liberated from the Indian occupation. Many students of educational institutes also participated in the rally. They held placards inscribed with slogans against Indian brutalities and curfew in occupied Kashmir.
People from different walks of life held protest rallies in Multan and other districts of Southern Punjab to register their resentment against Indian brutalities against innocent Kashmiris.
In Multan, the main rally was taken out from the Deputy Commissioner Office in which a large number of officials of district administration and various departments, women, male and female students and people from various walks of life participated.
Members of the trader's organisations, led by office bearers of Tajir Ittehad and Tajir Insaf Group, marched on different roads in Multan and Dera Ghazi Khan divisions and shouted slogans in support of Kashmiris.
Another rally was taken out from Jinnah Library Vehari. The participants were holding banners and placards inscribed with slogans for the protection of the Kashmiri people.