Jehangir Tareen poses no threat to PTI govt: Qureshi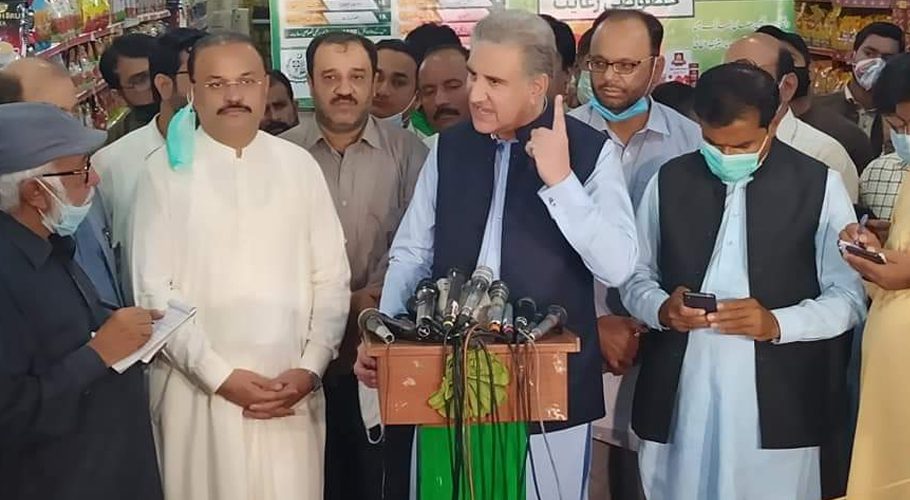 MULTAN: Foreign Minister Shah Mahmood Qureshi has said from Jehangir Tareen poses no threat to Pakistan Tehreek-e-Insaf government.
This comes amid reports that several party lawmakers in Punjab Assembly and National Assembly have formed a faction and are sided with embattled PTI stalwart who is facing money laundering and financial fraud charges.
"Every MNA is loyal to PM Imran Khan, Tareen poses no threat," said Qureshi, while speaking to journalists in Multan. Qureshi said Jehangir Tareen has categorically made two things clear that neither he is establishing a forward bloc in the party, nor is he leaving the PTI.
Qureshi said that members of the national and provincial assemblies are bound by the decision of Imran Khan. He said independent members submitted affidavits and started sitting on PTI benches in the assembly.
While commenting on the ongoing action against the sugar mafia, the foreign minister said action is being taken 17 sugar mills involved in the scandal, not just against Tareen only.
He advised Jehangir Tareen to meet Prime Minister Imran Khan over any reservations on action against his sugar mills. "If Jahangir Tareen has any concern, he should meet the prime minister. He will listen to everything Tareen says," Qureshi said.
This comes a day after Jahangir Tareen hosted a dinner to PTI parliamentarians. The event was attended by around 30 members of the National and Punjab assemblies including eight MNAs and 21 MPAs.
Those who attended the gathering included provincial minister Ajmal Cheema, MNAs Raja Riaz, Ghulab Bibi Bharwana, Malik Nauman Langarial, Aslam Bharwana, Ghulam Lalli and others.