ISPR honors founder of 'Khana Ghar' Parveen Saeed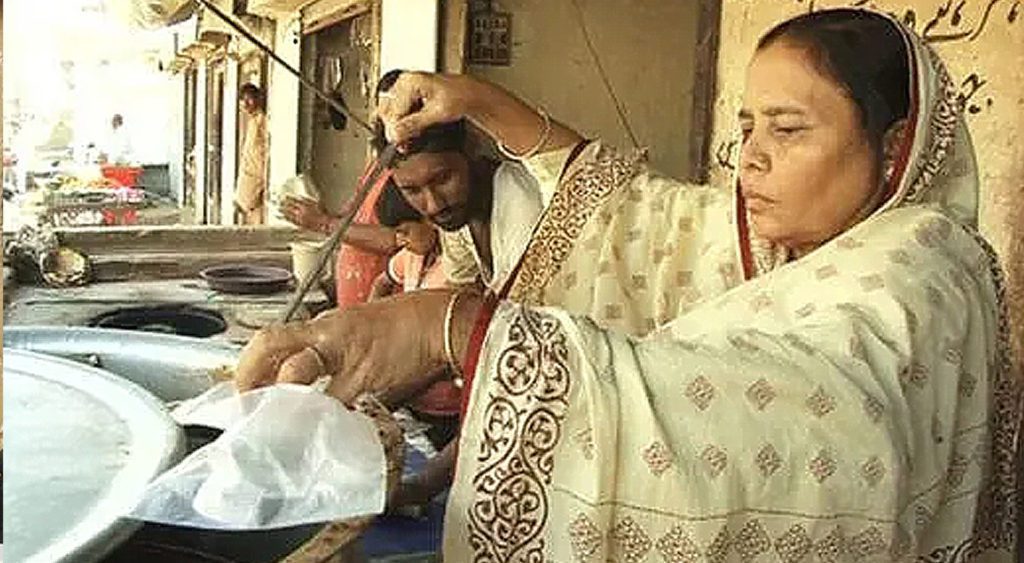 KARACHI: Inter-Services Public Relations (ISPR) has honoured Parveen Saeed, founder Of 'Khana Ghar'  for feeding more than 1000 people on daily basis.
Parveen Saeed, a resident of the Surjani Town, vowed to help feed the poor after her neighbor, who was a mother of two, killed her children because she could not afford to feed them. According to Saeed, she felt that it was her duty to do something about the abject poverty and witnessed around her on a daily basis.
Twenty years along the line, Parveen Saeed continues to feed more than 1000 people on daily basis. She was not rich, and she certainly had no links with anyone except humanity. So she decided to feed those who could not feed themselves. Consequently, the idea of Khana Ghar, a soup kitchen, was born.
Read more: 'One Nation, One Destiny'- ISPR releases national song for Pakistan Day
"My mind couldn't accept that a mother's heart could do such a thing. When I spoke to the woman, she said, 'if you were in my place, you'd do the same too' and that stuck in my mind. I soon decided to do something about it," she added.
She began Khana Ghar out of her own home and, after two decades of providing subsidized food, she now feeds above 1000 people a day. "I realized back then that poverty was one of the root causes of problems in the city. The very poor can't even afford two square meals a day," said Saeed.
It is to be noted, Khana Ghar does not provide food for free. Instead, it charges a token amount of Rs3 per meal, which initially started off at Rs2. They charge money as they want to discourage the poor from being dependent on free food. They feel better once they realize that they have earned their food.