Islamabad traders seek protection against robbers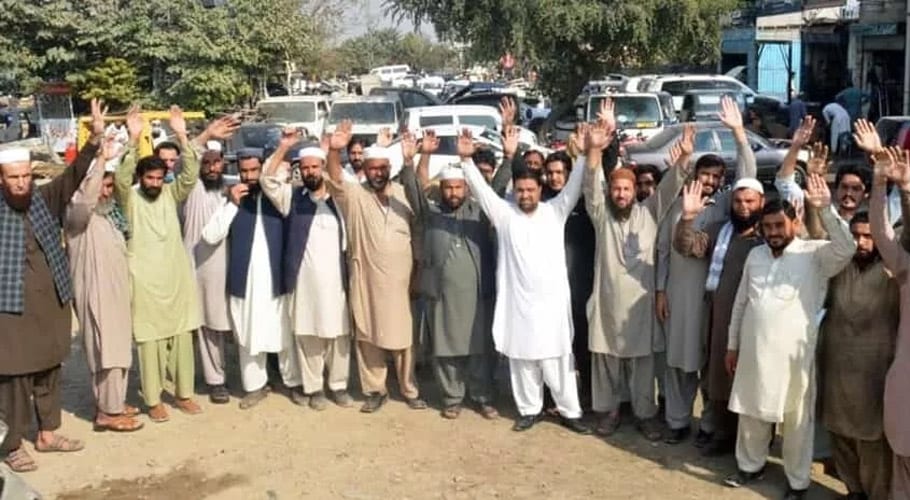 ISLAMABAD: Traders of the capital have condemned recent robbery incidents in the city and announced protests from Friday next if the culprits were not arrested.
Traders led by the Central Association of Traders Auto Parts Market President Jamal Khan Mohmand staged a protest on IJ Principal Road over the robbery incidents and demanded the arrest of the criminals.
On this occasion, traders burnt tires and closed the road to normal traffic. President of Central Association of Traders Auto Parts Market, Jamal Khan Mohammed, while addressing the gathering, said that traders were disturbed by the daily robbery incidents on IJ Principal Road.
"Whatever traders try to earn and take home is looted on the way, and if we ask the concerned police to register a complaint, but the police refuse and failed to control the crimes in the area," Jamal added.
He said crime rates have risen in Rawalpindi and Islamabad forcing the United States to issue a travel advisory warning from visiting several parts of the federal capital. He said the situation has worsened and the government should fulfill its responsibilities.
The traders said many people have lost their lives and others have been injured during street crimes. They requested the authorities to direct the police and other law enforcement agencies to take action against the criminals and provide protection to the citizens.