IoK issue: Pakistan turnsdown backdoor diplomacy with India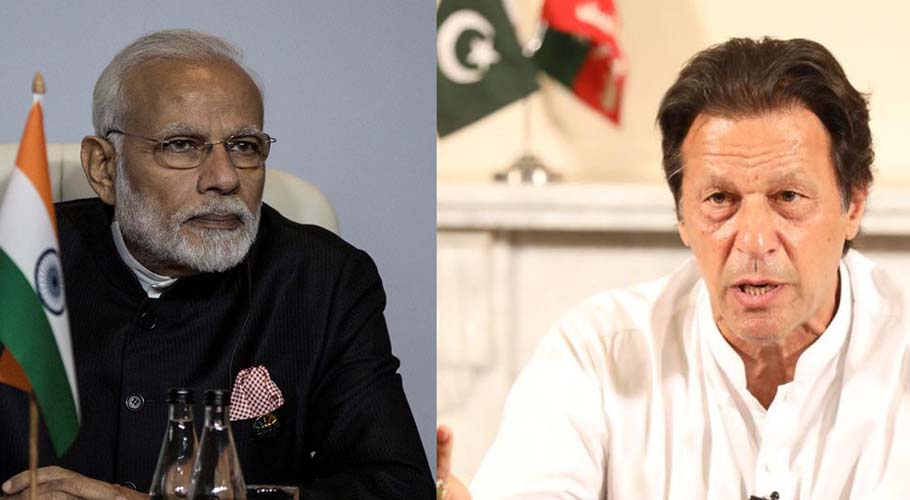 ISLAMABAD: Pakistan has turned down the request by most of the countries to resolve tension with India over Kashmir issue through backdoor diplomacy.
Earlier, some of the prominent countries including certain Muslim state requested Pakistan to engage in backdoor diplomacy with India over the issue of Indian occupied Kashmir.
Prime Minister Imran Khan was also requested by the countries to tone down his verbal attacks on Indian premier Narendra Modi in which he equated him with Adolf Hitler.
However, Pakistan has turned down the requests and made it clear that it would only engage with India through quiet or conventional diplomacy after New Delhi was persuaded to meet certain conditions.
These conditions included lifting of the curfew and other restrictions imposed in Indian Occupied Kashmir (IOK), a day before India stripped the disputed region of its special status on 5th August.
In this regard, the international interlocutors are willing to persuade India to ease some of the restrictions imposed in IOK, they requested Pakistan to stop targeting Narendra Modi.
Since August, Prime Minister Imran has repeatedly targeted the Indian prime minister, questioning his links with Hindu extremist organisation Rashtriya Swayamsevak Sangh (RSS) and even equating him with Hitler.
Narendra Modi had complained about prime minister Imran Khan's blistering verbal attacks on him during one of his telephonic conversations with US President Donald Trump,
While those international efforts helped prevented any serious escalation in tensions as also mentioned by President Trump recently, Pakistan refused to agree to any kind of engagement with India.
The escalating tension between the two countries has raised after India imposed Article 370 in occupied Kashmir.
The prime minister has already announced that in his address at the upcoming UNGA session, he would expose India's illegal move in occupied Kashmir. But at the same time, international players have not yet given up efforts to encourage both sides to open some channels of communication.