Intra-Afghan negotiations to commence at earliest: PM Imran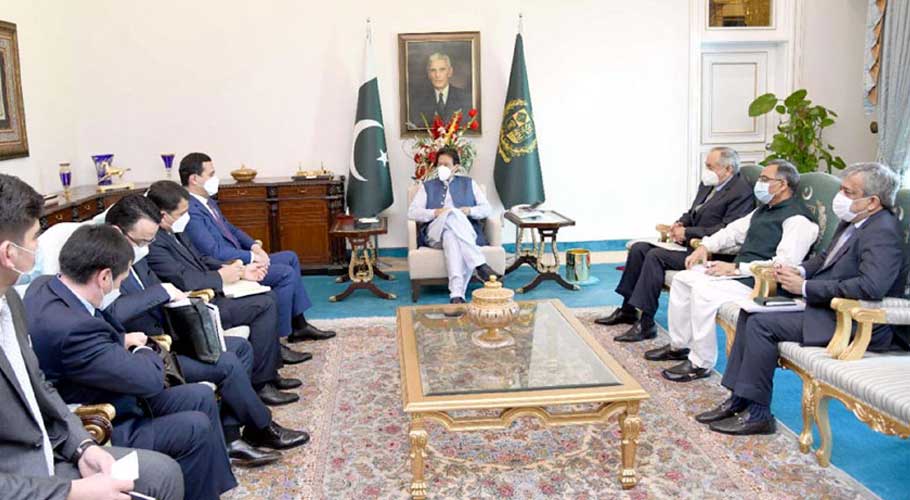 ISLAMABAD: Prime Minister Imran Khan has expressed hope that the Intra-Afghan negotiations will commence at the earliest.
The prime minister expressed his views while talking to Uzbekistan's Deputy Prime Minister for Investment and Foreign Economic Relations Sardor Umurzaqov, who called on him in Islamabad
Matters of mutual interest, including the COVID-19 pandemic, bilateral cooperation, regional connectivity, and regional peace and security were discussed during the meeting. 
On the occasion, PM Imran Khan hoped that Intra-Afghan negotiations will culminate in a negotiated political settlement to ensure peace, stability and prosperity in the region and beyond. 
The premier further stressed that a peaceful and stable Afghanistan is of paramount importance for Pakistan and the region. He also pointed out that there was no military solution to the conflict in Afghanistan.
The premier also highlighted the potential for enhanced trade with increased regional connectivity as a result of different planned railway projects.
The Deputy Prime Minister conveyed the cordial greetings and best wishes of the Uzbek President and noted that President Mirziyoyev looked forward to visiting Pakistan. He also extended an invitation, on behalf of President Mirziyoyev, to the Prime Minister to visit Uzbekistan.