Interior Minister inaugurates first drive-in cinema in Islamabad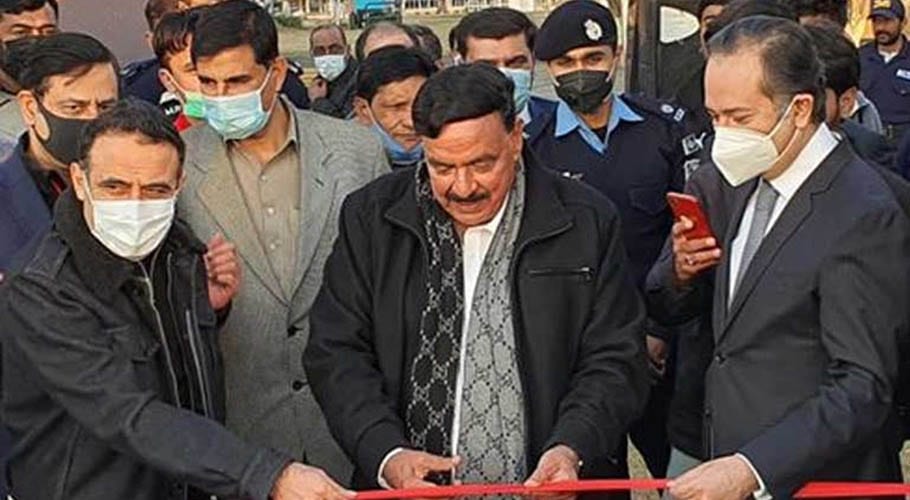 ISLAMABAD: Interior Minister Sheikh Rasheed Ahmed on Friday inaugurated the first ever drive-in cinema in the federal capital.
Speaking on the occasion, the interior minister congratulated Capital Development Authority and other private partners for launching this initiative. He asked the administration of cinema to reduce the proposed ticket price from one thousand to fifty rupees per car.
The minister said to facilitate the people of Islamabad almost all of the police check posts have been removed from main roads. He said only three check posts are left which will also be withdrawn very soon. He said smart policing will be introduced to cope with terrorism and other crimes. 
The drive-in cinema is located at F-9 Park in Islamabad and it will enable the fans to watch movies while sitting in their cars. The movies will be screened on Friday, Saturday and Sunday.
Earlier Interior Minister Sheikh Rasheed Ahmed visited the headquarters o the National Database and Registration Authority (NADRA) . He announced that NADRA will issue the first Computerised National Identity Card (CNIC) free of cost within fifteen days, instead of forty days.
He said fifty new NADRA centers will be opened across the country to serve the general public. He said offices of passport and ID cards will be opened in all the embassies of Pakistan, which will be supervised by NADRA and supported by the Foreign Office.
He said the number of NADRA mobile vans will be increased to three hundred to facilitate the people residing in far off areas of the country. He said the government is also fully committed to sort out the issues faced by oversees Pakistanis as well.