Sindh Police sacrificed their lives to restore peace: Muratza Wahab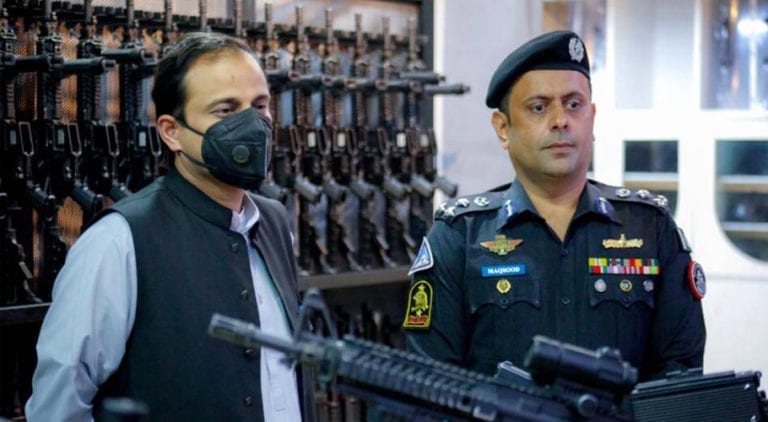 KARACHI: Spokesperson of Sindh Government Murtaza Wahab has said that Sindh Police personnel have restored peace in our province especially in Karachi by sacrificing their lives.
He expressed these views while visiting the Special Security Unit and talking to the officers and personnel. He praised the SSU for its high professionalism in administrative matters, security and counter-terrorism matters.
On this occasion, Murtaza Wahab was briefed by DIG Security and Emergency Services Division Maqsood Ahmed regarding the performance of various departments of SSU.
The advisor said that appreacited to base the Police helpine Madadgar 15 on modern requirements and the security division has the full support of the Sindh government.
He also said that Sindh government appreciates the professional services of SSU commandos and the plice officers who sacrificed their lives to curb crime in the city and across the province. He further added that law and order in the province was the result of the eternal sacrifices of the police.
On this occasion, DIG Maqsood Ahmed said that Pakistan Army is providing training in various training institutes to further enhance the professionalism of SSU commandos. He said the police helpline Madadgar 15 is being restored and now the response time is only ten to seven minutes.