India under Modi is 5th biggest geopolitical risk of 2020: report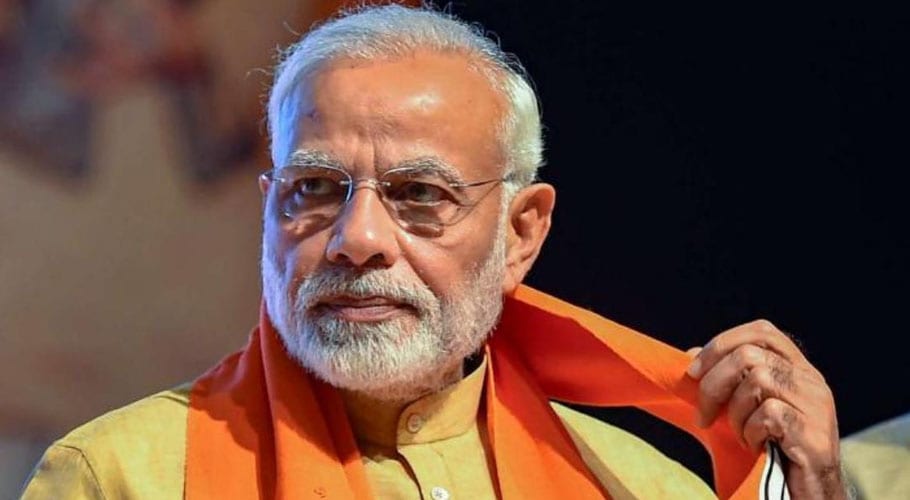 NEW DELHI: A report has stated that India under the leadership of Prime Minister Narendra Modi was the fifth biggest geopolitical risk of 2020.
Political risk consultancy, Eurasia Group, in its report stated that Narendra Modi has spent much of his second term promoting controversial social policies at the expense of an economic agenda. The impacts would be felt in 2020 with increased communal and sectarian mobility and economic setbacks, the report added.
According to the Eurasia Group,  since Modi's re-election in May 2019, his government has adopted a contentious social agenda which not only comes at the cost of India's economy but also challenges the secular and democratic foundations of the republic.
Modi has not only revoked the special status of Indian occupied Kashmir (IoK) but also kept the occupied territory in the curfew for up to four months now.
In his ruling government has also been accused of intruding the controversial law in which they passed the Citizenship Amendment Act (CAA) last month that eased the path of non-Muslim minorities from the neighboring Muslim-majority nations of Afghanistan, Bangladesh, and Pakistan to gain Indian citizenship.
Read more: Modi made India country of Hitler: Haleem Adil
The authors note that protests have spread around India due to citizens' fear of India losing its secular identity. But regardless of growing protests, Modi will not back down.
The report in terms of the economy also stated that under Modi, the economy was starting to sputter with quarterly growth falling to a six-year low of 4.5 percent. A weakened economy would turn India in trouble in the year 2020, the report concluded.