India strips 1.9mn illegal Muslim immigrants of Assam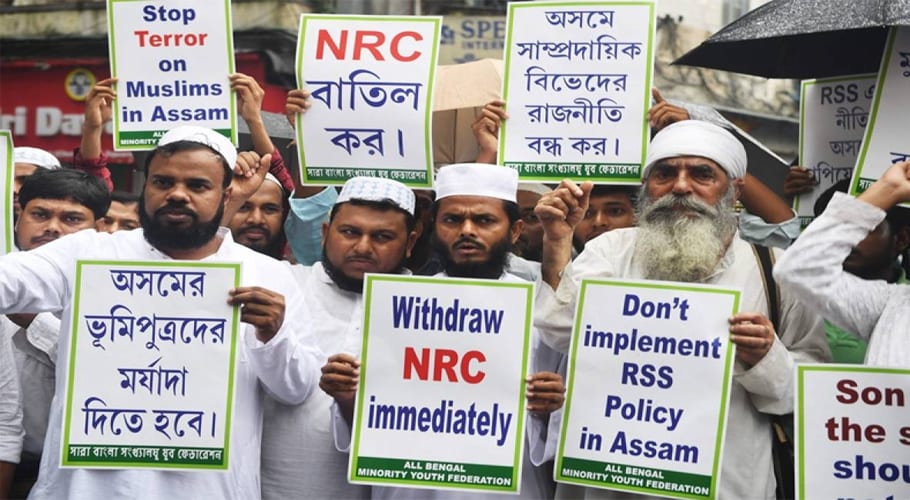 NEW DELHI: The government of Assam has weed out illegal immigrants, which stripped about 1.9 million people from their citizenship, most of them are expected to be Muslim.
According to a statement from the Assam government, a total of 31.1 million people were included in a final National Register of Citizens (NRC), but 1.9 million were deemed ineligible. Most of those excluded were expected to be Muslim.
People left off the list will have 120 days to appeal against their exclusion.
According to the Indian state, the process is needed to identify illegal Bangladeshi migrants.
NRC is a list of people who can prove they came to the state by 24 March 1971, a day before neighbouring Bangladesh declared independence from Pakistan.
It has already detained thousands of people suspected of being foreigners in temporary camps which are housed in the state's prisons, but deportation is currently not an option for the country.
A draft version of the list published last year had four million people excluded.
Assam, a state of 33 million people, has long seen large influxes from elsewhere, including under British colonial rule and around Bangladesh's 1971 war of independence when millions fled into India.
For decades this has made Assam a breeding of inter-religious and ethnic tensions. Isolated violence has included the 1983 massacre of around 2,000 people.
Only those who can demonstrate that they or their forebears were in India before 1971 could be included in the list.