In pictures: Urban-flooding as Karachi continues to receive rain for fifth consecutive day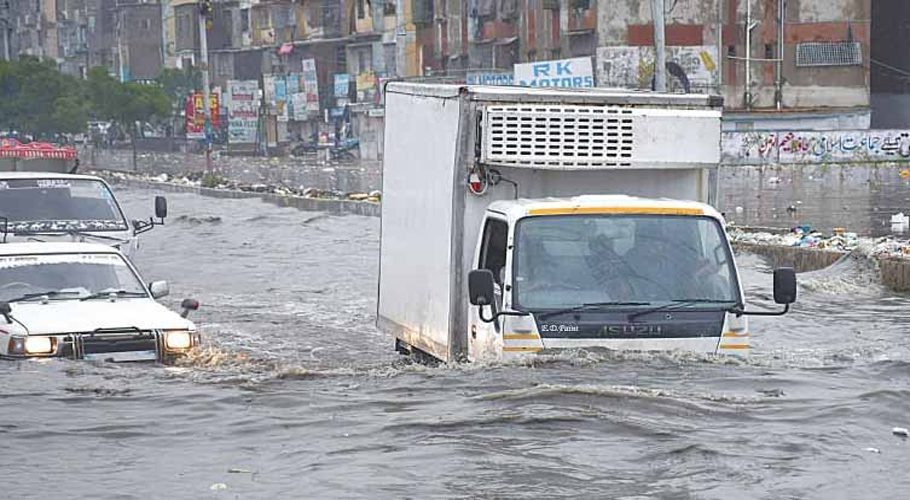 KARACHI: Karachi is among the most affected parts of the country from heavy rainfall in the ongoing monsoon season in the country. According to Pakistan Meteorological Department, in the last 24 hours, Karachi has received highest amount of rainfall.
Heavy Rainfall in Karachi | Karachi drowned after Rain Weather Updates | Monsoon in Pakistan | Echo Pakistan.#Raininkarachi #KarachiWeather pic.twitter.com/SA8u4H8Tpw

— Echo Pakistan (@echopakistan47) July 9, 2022
⛔️#URBAN FLOODING IN #KARACHI:
Due to intense rainfall, low lying areas of #Karachi city is facing flash flooding conditions.
Below video is just received from North Karachi power house chowrangi.#PakWeather pic.twitter.com/JtabL66x9X

— PakWeather.com (@Pak_Weather) July 7, 2022
Continuous rainfall in Karachi has claimed six lives so far in the city, as Monsoon rains turned roads in some areas into rivers.
Amid continuous showers, streets and roads look like ponds. Underpasses have been flooded, Korangi Causeway has been closed for traffic due to inundation.
Areas that were most affected include Clifton Teen Talwar, II Chundrigar Road, Burns Road, Saddar, PECHS, Sharae Faysal and Bahadurabad.
Pakistan Metrological Department (PMD) predicted on Saturday that the rains would continue till late into evening and has issued urban-flood warning for low-lying areas.
Some of the scenes of Urban flooding:
People are seen stuck with their vehicles in rainwater.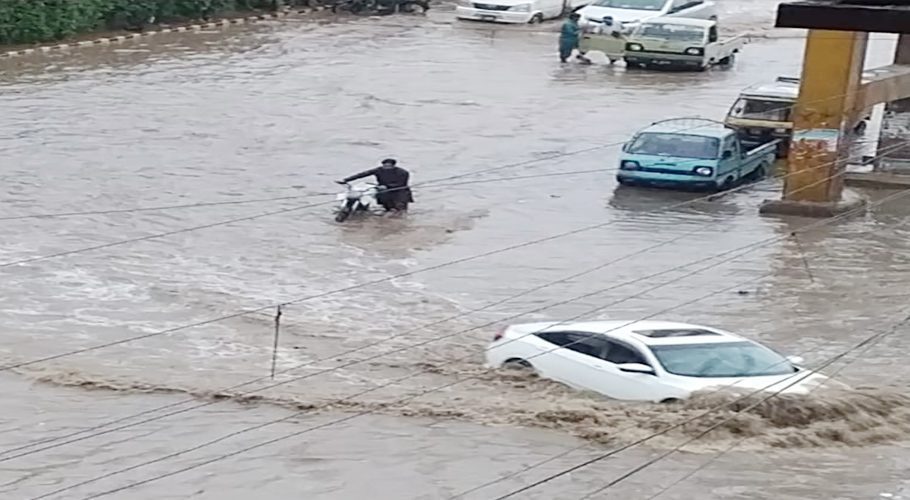 Two women can be seen walking through rainwater. 
A passenger bus passing through flooded water after heavy downpour in Karachi.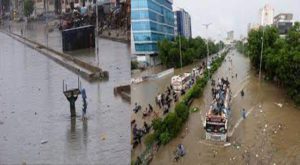 Aerial view of flooded water.