In pictures: Schools open across the country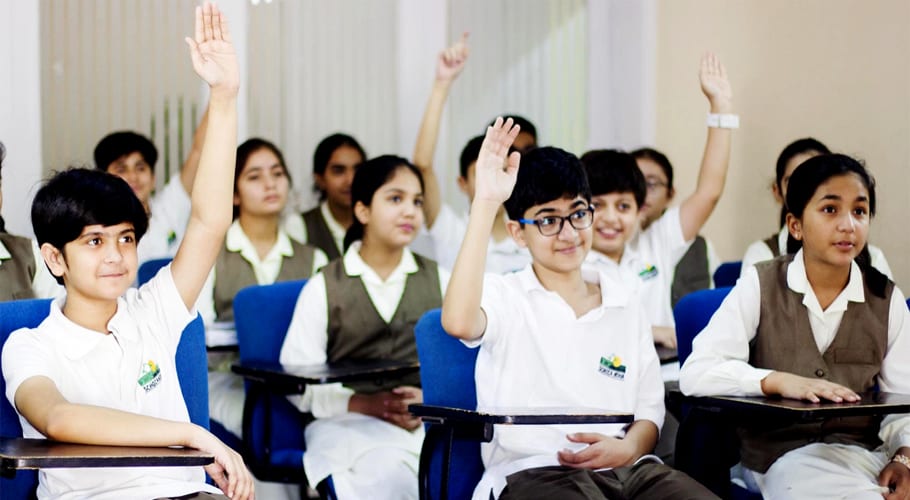 Educational institutions closed for 187 days due to the coronavirus outbreak in the country have finally reopened today. The institutes across the country are being reopened in phases after the severity of the outbreak in Pakistan.
After the opening of the educational institutions today, there was a lot of enthusiasm from the students while the administrations of the universities, colleges, and schools took all possible steps to protect the students from the coronavirus epidemic.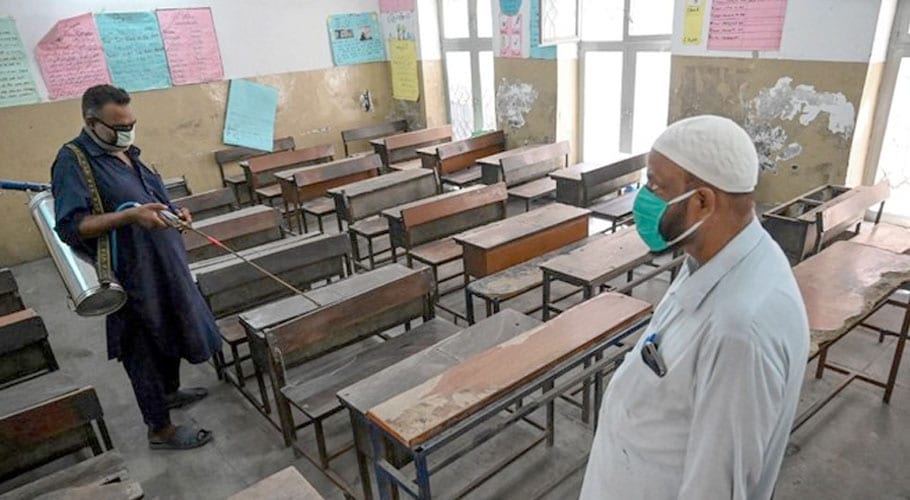 Disinfectants are being sprayed in classrooms before school opens in Karachi.
Provincial Education Minister Saeed Ghani is visiting schools to review the implementation of SOPs in Karachi.
The temperature of students coming to college is being observed in Lahore after the resumption of the teaching process.
Teachers and students in Girls College are wearing masks in Faisalabad.
Provincial Education Minister Murad Ross is reviewing SOPs in schools in Lahore.
Teachers are welcoming students to the resumption of education in Government colleges in Bahawalpur.
Circles have been formed to maintain distance between college students in Sargodha.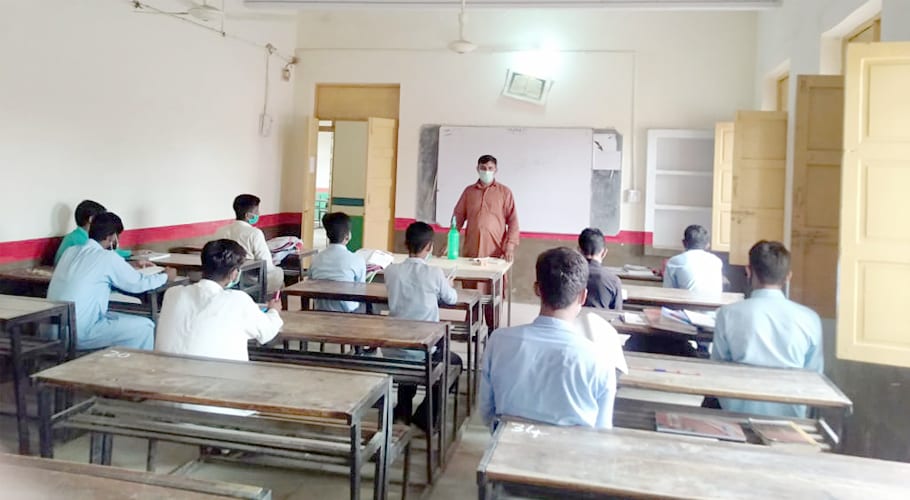 Antiseptic sprays have been placed in the classes to keep the students safe from germs in Multan.
Students sit alone on benches in Government College in Karachi.
There are very few female students in the class under SOPs in Girls College in Karachi.
Teachers coming to the local government school are also being allowed to come after checking the temperature in Karachi.
The hands of female students in Central District school are being cleaned with hand sanitizers in Karachi.
The school staff is checking the temperature of the students in Vehari.