IMF team to soon visit Pakistan: Gerry Rice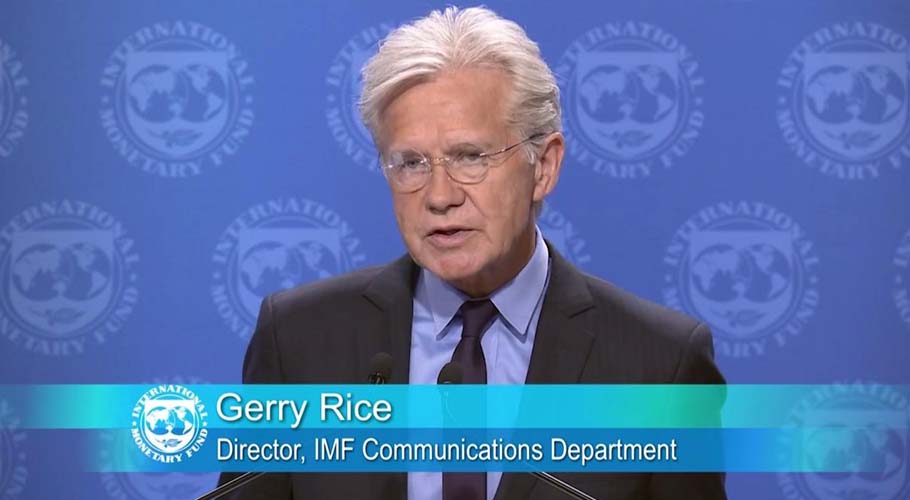 WASHINGTON: Director Communication of International Monetary Fund  (IMF)

Gerry

Rice said that its team led by Jahad Azwar would visit Pakistan soon.
In a press briefing in Washington, Gerry Rice said that the IMF team led by Jahad Azwar would visit Pakistan soon as the financial institution of the world has given financial programs for the South-East Asian country.
Talking about Pakistan, the  director communications said, "One of the key elements of the program that the IMF is supporting in Pakistan is the need to mobilize domestic tax revenue to fund much needed social and development spending while placing debt on a firm downward trend."
Rice further said, "This was something that was emphasised by acting Managing Director David Lipton during his recent meeting with Prime Minister Imran Khan."
The IMF also raised the question on the economic performance of India while declaring India's economic state as a depressing economy.
The IMF stated that India's recent economic growth was far below the expectation due to the uncertainty of corporate and environmental regulatory and some due to non-banking sector financial companies' weaknesses.
In July, Pakistan had entered into a three-year programme with the IMF. Under the programme, the country will be given $6 billion over three years and must make major changes in the country. These changes include raising taxes and levies on items like gas and electricity.