Illegal land allotments exposed in Orangi Town project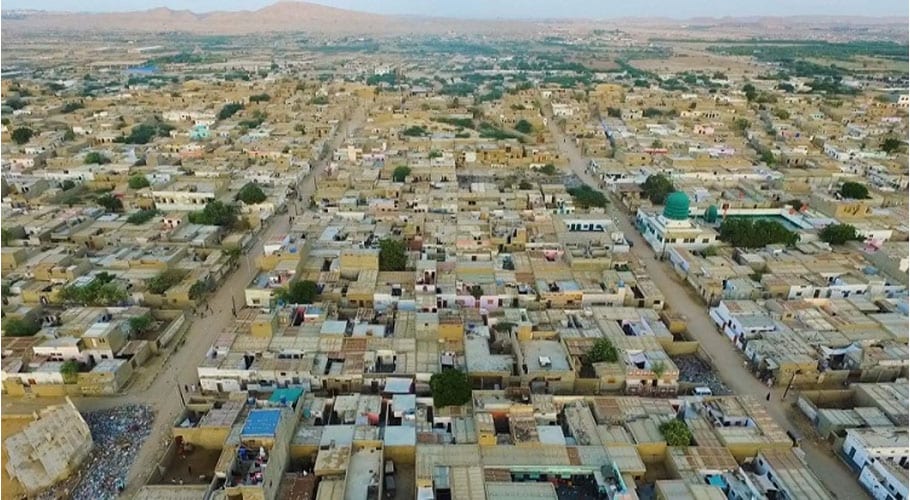 KARACHI: Massive embezzlement in the sale of public lands, amenity plots and even stormwater drains allegedly through bogus documents and forged signatures has been revealed in the Orangi Town project.
This was done under the patronage of former deputy mayor Arshad Vohra and higher officials of the Karachi Municipal Corporation (KMC) as documents with forged signatures of Project Director Orangi Rizwan Khan involving public properties worth billions were sold. Interestingly, the project director has shown no knowledge of the massive scam.
Assistant Project Director Developed Areas Orangi Town M. Javed, Deputy Director Katchi Abadi Aqeel Ahmed and surveyor Abdul Manan have been involved in the illegal activities for nearly ten years. Sources informed that the 300-feet width of stormwater drains in Sector 9, 11 and 13 has been reduced to 15-20 feet after construction walls under development works of the KMC.
Furthermore, the greenbelt along the German school in Altaf Nagar and Gulshan-e-Zia has been removed and precious property has been sold. In Sector 9, commercial property valued at Rs10 million was sold at little as Rs2 million by illegally appointed officer Manan.
Sources informed that Manan is also involved in illegal lease and allotment of 35 plots for Rs2 million each in ST-14 SITE area, which is not even part of Orangi Town Project. It was also been revealed that M. Javed purchased a bungalow worth Rs400 million last year in Gulberg area.
Project Director Orangi Rizwan Khan had cancelled several of the illegal allotments which used his forged signatures. He had already written a letter to the Anti-Corruption Establishment and the National Accountability Bureau (NAB) but no action has been taken so far.
Arshad Vohra in his capacity as chairman of Land Management Committee intervened in the matter of the lands and then as deputy mayor also sold out amenity plots and stormwater drains in Orangi. He also threatened the project director and make full use of his sickness to push forward the illegal schemes.
Prior to the end of his tenure, Mayor Waseem Akhtar has removed Project Director Orangi on the request of deputy mayor as he wanted to sell amenity plots to his favourites. In his regard, Shariq has appointed as the new Project Director while the illegal activities are still ongoing.