Hyundai partners with Uber to start developing air taxis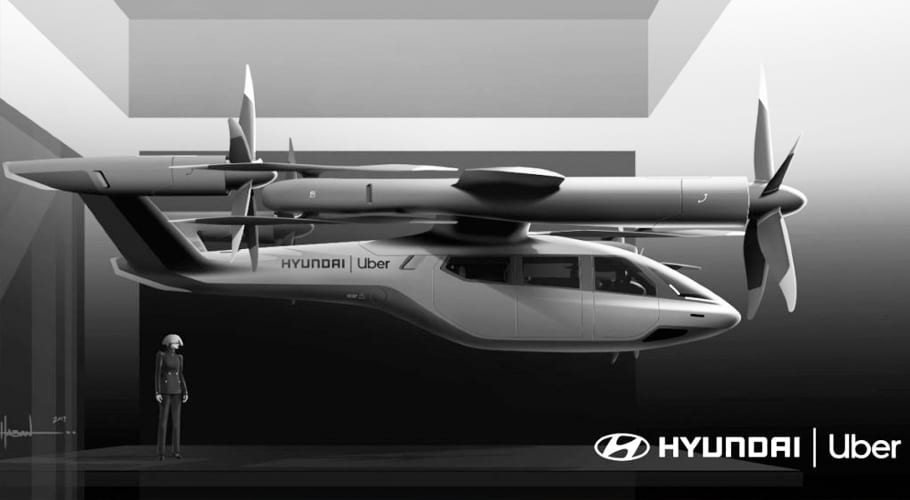 VERGE: Hyundai mass produces this electric vertical takeoff but it will also deploy them for Uber's promised air taxi network. The prototype will be displayed in CE (Consumer Electronics Show) in Las Vegas this week.
Last month, Hyundai displayed a flying car concept that was aimed to bring in the CES 2020 in Las Vegas. The full-scale prototype is now on display at CES this week. According to sources uber and Hyundai partnered to test flying taxis in urban areas till mid-2020. Full-scale production will complete in 2023.
Back in 2016, the ride-hailing giant aimed to
make flying taxis to control traffic problems and link urban centers with suburbs. They started a department called "Uber Escalate". Best known for making affordable vehicles, Hyundai a South Korean auto-manufacturer aims to solve this problem.
ALSO READ: SpaceX starts 2020 with launch of more Starlink satellites
A full-scale mock-up, named the S-A1, is displayed at the Consumer Electronics Show in Las Vegas this week. The electrically powered vehicle will have the capability of carrying up to four passengers on trips of up to 60 miles at speeds reaching 180 mph.
Eric Allison, head of Uber Elevate, said in a statement. "We believe Hyundai has the potential to build Uber Air vehicles at rates unseen in the current aerospace industry, producing high quality, reliable aircraft at high volumes to drive down passenger costs per trip."
Many tech giants like Samsung, HTC, Apple, Google, Uber, are displaying their startups and inventions at CES 2020 and aim to change the world with reusable and clean technology.