SpaceX starts 2020 with launching more Starlink satellites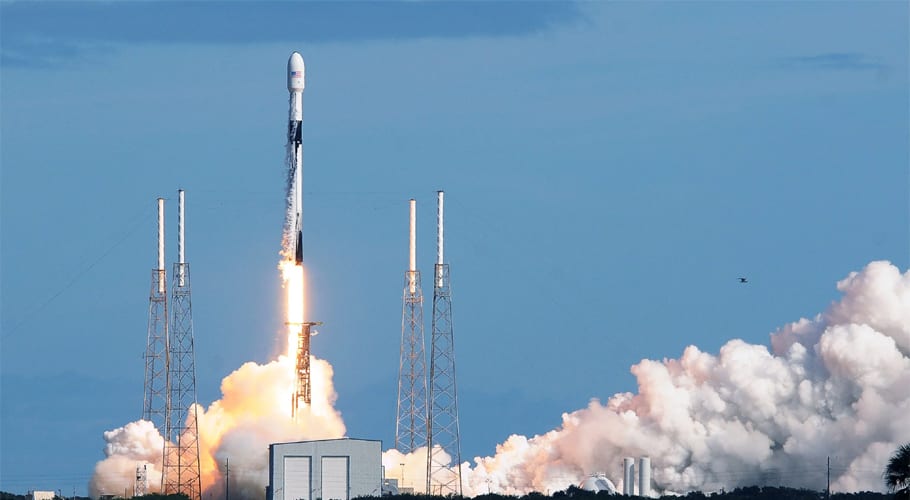 FLORIDA: Elon Musk's SpaceX on Monday evening has launched its third batch of internet-beaming satellites, Starlink started 2020 with a success.
StarLink launched its third batch launching 60 satellites from falcon heavy 9 rocket from Cape Canaveral Airspace in Florida 9:19 pm ET, America yesterday evening. This batch has joined 100 other satellites and if the situations turn in favor of Elon, StarLink is determined to launch 23 more rockets containing 1500 satellites by the end of 2020.
ALSO READ: Transport service 'Swvl' plans to invest $25 million in Pakistan
The global tech icon Elon Musk's SpaceX launched an initiative known as StarLink earlier in 2019, with a mission to make a constellation of internet-beaming satellites. The satellite constellation is made in lower earth orbit making GSM internet faster than ever.
StarLink is already the largest satellite constellation in the world with approval of 10,000 satellites and a mission of 30,000 satellites, the cost is estimated at about $10 billion.
SpaceX is considered to be the first space agency that has successfully developed commercial reusable rockets.
On 31rst March 2017 falcon heavy 9 made its first successful landing via a drone. Since 2017 SpaceX made many wonders and Elon has invested more and more in the company, earlier in 2019 with the idea of StarLink Elon made another great progress.
StarLink aims to provide high-speed internet to the entire world, which would be faster and cheaper than any other broadband provider in the world. 
The project is also a commercial success that will raise billions of dollars a year for SpaceX, rumors are that SpaceX will go public after the successful launch of StarLink, which may beat prodigious telecom companies like Verizon, T-mobile.
Elon Musk's Tesla. Inc is already a profitable company and is considered to be the most established electric vehicle manufacturer in the world.