Husband arrested after woman found dead in apparent suicide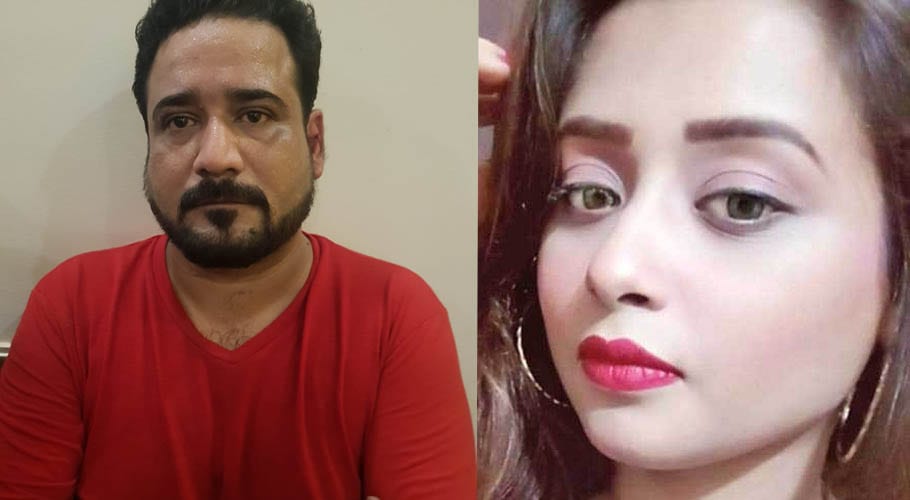 KARACHI: Two suspects including the husband have been arrested in the case of a woman who was found dead from an apparent suicide.
The incident occurred in the Mehmoodabad area where the body of a woman was recovered with the noose attached around her neck. However, police raised suspicion about whether she committed suicide and have arrested the woman's husband and his friend.
SHO Baloch Colony police station said the body of Areeba was founded from her residence on the third floor in Mehmoodabad's No. 3 area. She had married Shamshad four months ago. Her death was ruled a suicide but police took the noose as evidence and launched an investigation.
The victim's mother also claimed her daughter did not commit suicide but expressed concern that she may be murdered. Police claimed there were signs of torture on the women's body, while they also found scratches on her husband's neck.
SSP East Sajid Sadozai stated the woman's husband Shamshad Ahmed and his friend Saad have been arrested for further investigation. He said police received a complaint about the women's apparent suicide and now have taken the two men into custody.
He said the women had contracted a freewill marriage with Shamsag after her previous divorce. He said the victim's parents have raised concerns that their daughter may have been killed.