Humayun Saeed joins Khalil-ur-Rehman's drama similar to 'Ertugrul'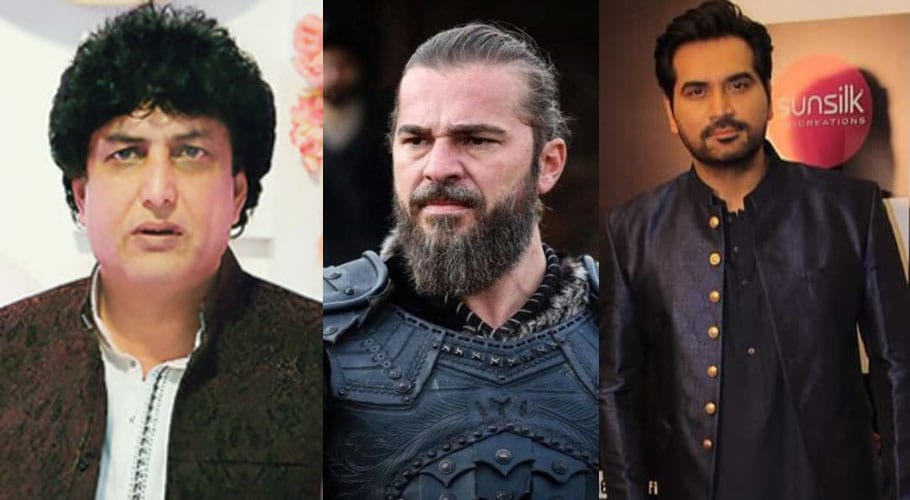 KARACHI: Scriptwriter Khalil-ur-Rehman Qamar has announced to cast actor Humayun Saeed in a serial similar to Turkish drama 'Ertugrul'.
The Mere Pass Tum Ho scriptwriter recently announced is going to write a script like 'Ertugrul' that has received overwhelming popularity in Pakistan. Qamar said that the lead character will be played by Humayun Saeed.
While praising the Turkish drama, Khalil-ur-Rehman Qamar said that there is a need to introduce such kind of topics in society to increase awareness about the history of Islam. "We are stuck in typical mother and daughter in law topics, so we do not pay attention to topics like Ertugrul Ghazi," he went on to say.
He also pointed out the reason for the success of Turkish productions is that they have kept their national language intact and are proud of their heritage. He said Pakistan has limited resources but has renowned directors and the finest actors.
Ertugrul has shattered popularity records in Pakistan. The serial is already a huge success on state-owned PTV with the broadcast of its first episode and is also the top trend on social media.
Read more: Khalil-ur-Rehman Qamar to produce drama like 'Ertugrul'
The serial was first aired in Turkey in 2014.
The storyline pre-dates the rise of the Ottoman Empire in the 13th century and revolves around a brave Muslim general named Ertugrul, also known as 'Ertugrul Ghazi' who bravely fought the Mongols, the Crusaders, and the oppressors and maintained a series of victories. 
The drama has already been aired in 60 countries in different languages before it was presented in Urdu in Pakistan. The drama is based on five seasons and a total of 179 episodes.