Heli tragedy: Political party workers found involved in social media campaign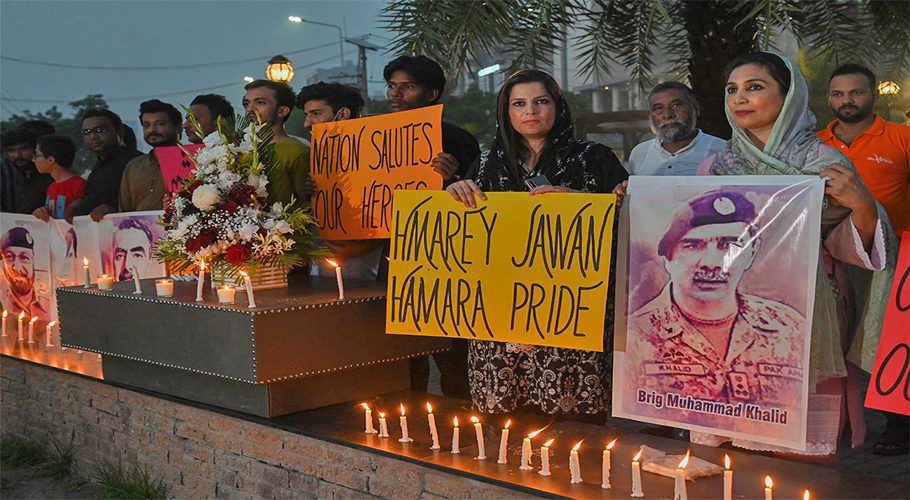 ISLAMABAD: The workers of a political party have been found involved in the negative campaign after Lasbela chopper crash which led to the martyrdom of six Pakistan Army officials including Corps Commander Quetta Lt Gen Sarfraz Ahmed.
According to sources, the workers of the country s major political parties actively participated in the propaganda campaign after Lasbela helicopter crash and social media accounts from Pakistan became part of the negative propaganda campaign, while hundreds of accounts from India and other countries also insulted the Pakistan Army.
It is pertinent to mention here that the campaign began at a time when the whole nation was saddened by the martyrdom of the highest officers of the Pakistan Army.
Earlier, the joint inquiry committee comprising of officials from the Federal Investigation Agency (FIA), Inter-Services Intelligence (ISI), and the Intelligence Bureau (IB) had submitted an initial report to Interior Ministry on the campaign to malign the Pakistan Army.
Read more: National's debt burden up by Rs11.8 trillion in FY22
The team had detected a total of 754 tweets and also found out that over 17 accounts were operating from India whereas 204 accounts were being handled by people inside Pakistan.
Six people have been identified while around 84 people who were shortlisted during the course of the investigations were being thoroughly probed.
Meanwhile, data of 78 persons have been sent to National Database and Registration Authority (NADRA) for verification.